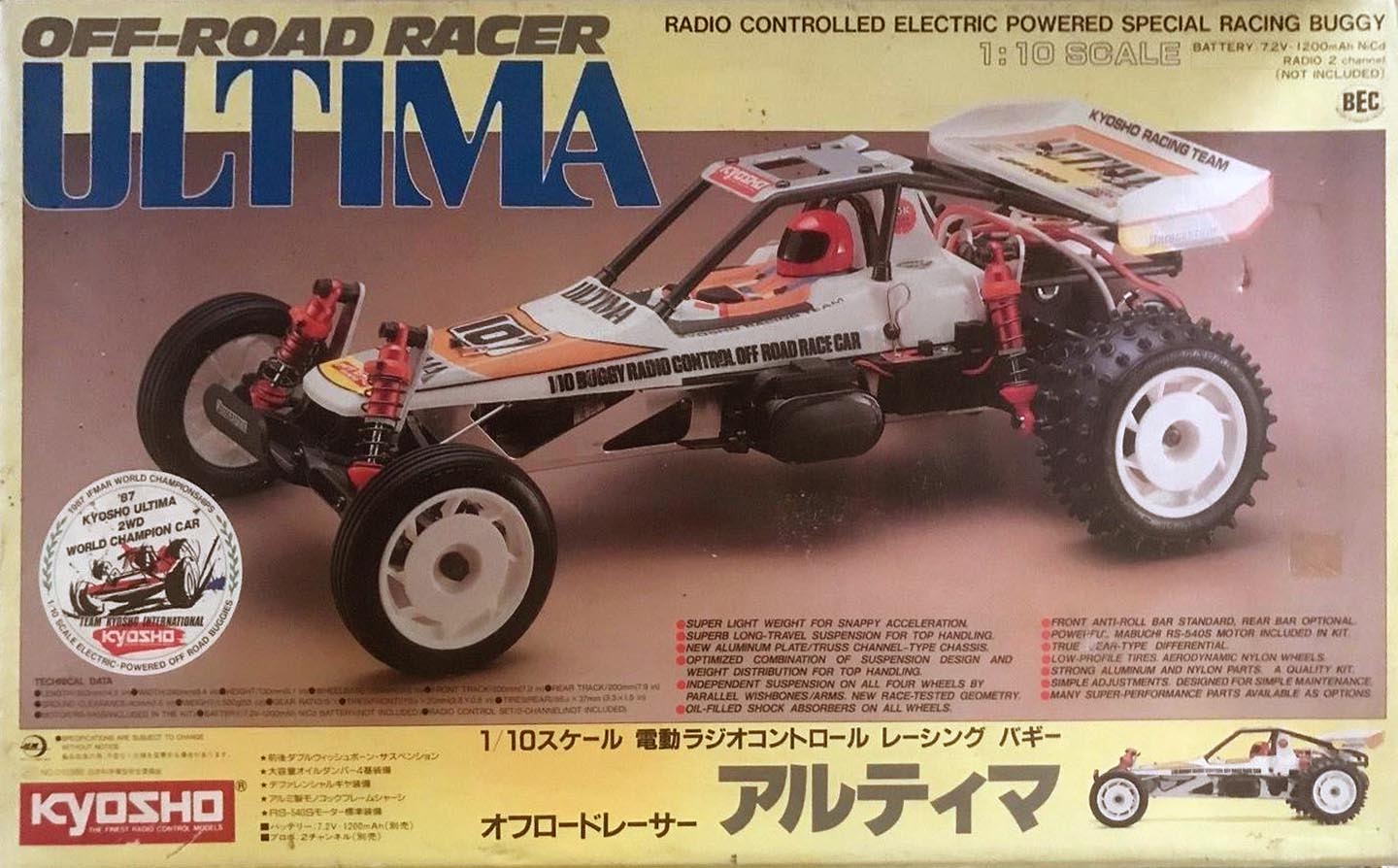 Loosely based on the successful Optima, the Ultima was Kyosho's next-gen 2WD competition racer. By sweeping the top 3 spots at the 1987 World Championships, the Ultima became one of the all time classic RC buggies. The Ultima was Akira Kogawa's last rear wheel drive car for Kyosho, but the Ultima DNA was brought with him, and some of his later creations, like the HPI Baja 5B and the Vaterra Glamis Uno bears striking resemblances to the Ultima, even if they are different scales. Not to be confused with the modern era Kyosho Ultima racing buggies, that shares nothing with the classic Ultima, but the name. The Ultima platform was also basis for some other models, like the Sideways sprint car, but those are not covered here. Later batches of Ultimas came with a World Champion sticker on the box, as well as a bonus package with decals, plaque and a medallion.
| | |
| --- | --- |
| Model number: | 3115 |
| Model name: | Kyosho Ultima |
| Released: | November 1986 |
| Type: | Model kit |
| Chassis design: | Akira Kogawa |
| Body design: | Akira Kogawa |
| Design house: | Auto Model |
| Instr. manual: | English |
| Market: | World |
| Made in: | Japan |
| Related models: | Ultima – Turbo Ultima – Ultima Pro – Ultima II – Ultima Pro XL – Turbo Ultima II |
Kyosho Ultima 2019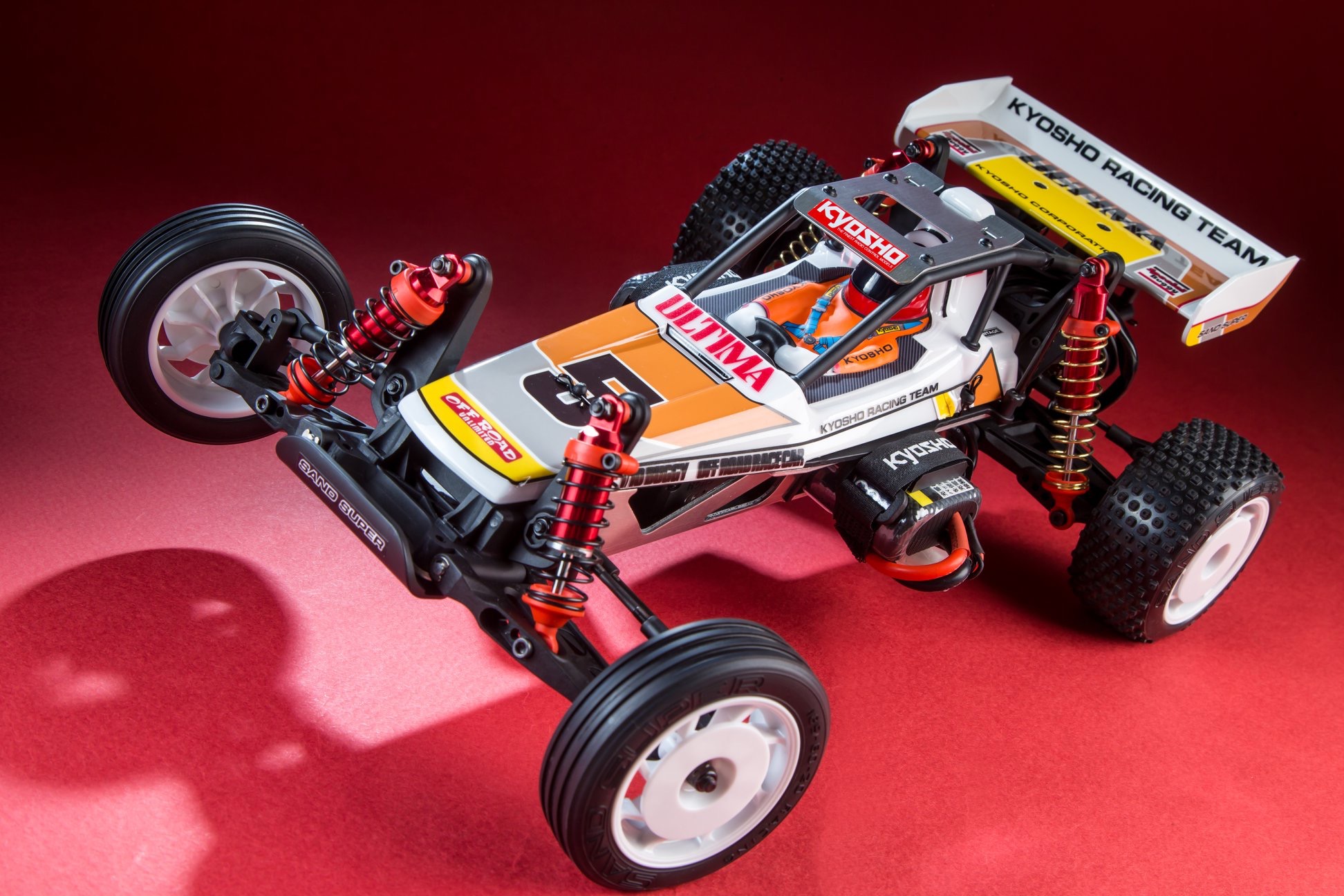 Beautiful re-release of the original Ultima, that captures the spirit of the original, while prepared for modern power systems.
| | |
| --- | --- |
| Re-release | |
| Model number: | 30625 |
| Model name: | Kyosho Ultima 2019 |
| Released: | October 2019 (Confirmed August 28th 2019) |
| Type: | Model kit |
| Chassis design: | Akira Kogawa |
| Body design: | Akira Kogawa |
| Design house: | Akira Design |
| Instr. manual: | Missing |
| Market: | World |
| Made in: | Taiwan |