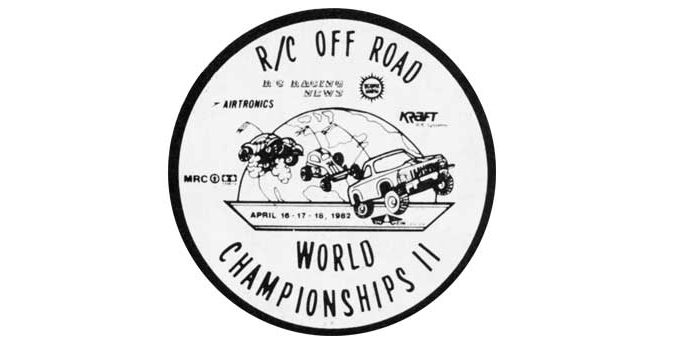 *EDIT AUGUST 2019: I have now found better images of the logo for this event, and where it looks like it says "World Championships II", it actually says "World Championships !!". Sorry for the confusion, but this was the FIRST Worlds, as I always thought.
These early "World Championships" will never be recognized as official World Championships, as they basically were more like US Nationals, or maybe even like Californian State Championships. Nevertheless, these are the earliest high profile off-road races recorded, and the top drivers from these events would dominate electric off-road racing for years to come. I must start to say I was a bit surprised when I first saw the logo for this race, as it says "R/C Off Road World Championships II". Previously I believed this 1982 race to be the first, but the name suggests there were a "Worlds" race even earlier than this. If you have any info about the race supposedly held before this (1981?) please don't hesitate to contact me, as this is very important both for me and for setting the history right. I have tried contacting Lou Peralta, one of the organizers, but I have not received any response. Hopefully Gil Losi Jr or Pops Losi can help shed some light on this, as I'm in contact with them. *See the EDIT above.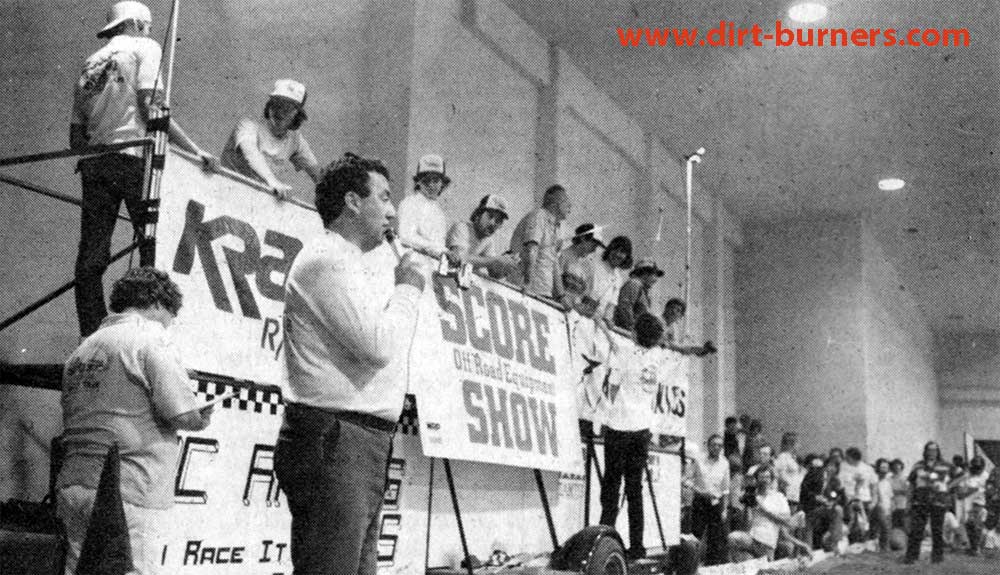 Well, back to 1982 we go, when electric off-road racing still was in it's infancy, and neither US governing body ROAR nor the newly formed world governing body IFMAR (1979), still wasn't interested in taking electric off-road racing under it's wings. These dirty off road buggies were considered toys, and weren't anything they bothered to deal with. To be able to make a set of common rules, and to sanction races, ORRCA (Off-Road Radio Control Association) was formed to fill the space left by ROAR and IFMAR. ORRCA decided on three different classes for electric off-road racing, Stock, Modified and Open, a system that lasted until 1985 when IFMAR finally saw the potential of electric off-road racing, and made their own set of rules with two classes, Stock and Modified. By the 1987 Worlds in Romsey (UK) this was changed to 2WD and 4WD classes. The old ORRCA Stock class was for basically out of the box cars, with stock (Mabuchi 540) motors, six cell nicads (7.2v), and no modifications allowed for the suspension. However, modifications like ball bearings, custom bumpers, side guards etc. were allowed, as seen on the cars in the pictures in this article. In the Modified class, the Mabuchi 540 motors were still mandadory, but seven cells (8.4v) was allowed, as were modifications to the suspension set up. The top class was the Open class, were basically anything were allowed, like hotter motors, mix and match parts, scratch builds, and you could even cram in as many cells as you wanted.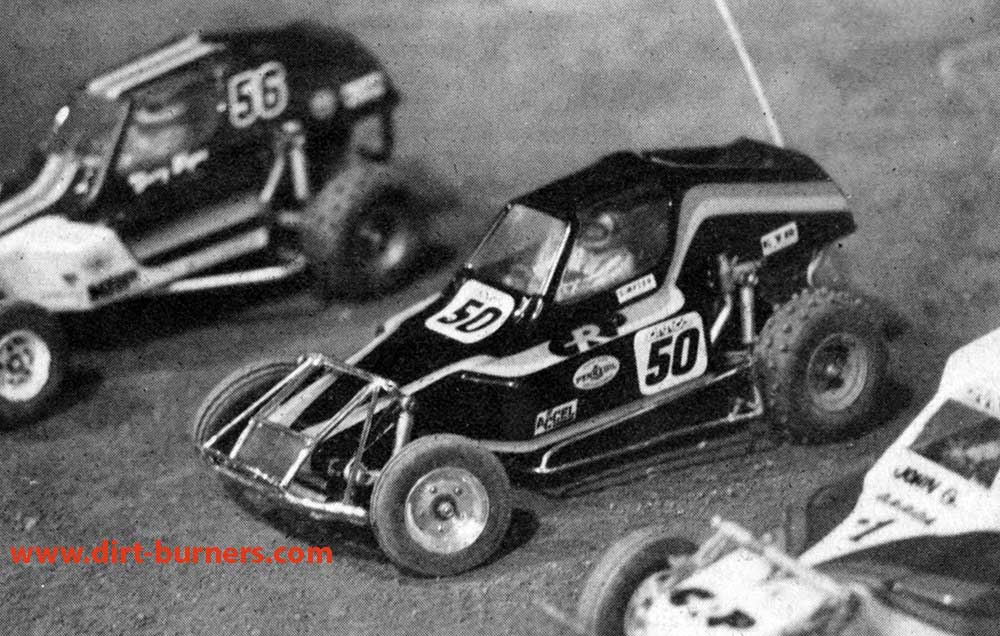 The 1982 Worlds race was a joint venture between Lou Peralta of the Mini-Baja in Reseda, Larry Van Osten of RCH in Costa Mesa and Gil Losi Sr of The Ranch Pit Shop now located at the old Thorp Raceway premises in Pomona. The venue was a provisional indoor track in the Anaheim Convention Center at the SCORE Off-Road Equipment Show, for full scale off-roaders. A lot of the top on-road drivers were on the starting grid, but there were also quite a number of new faces to the sport. The SCORE show had a total attendance of 40.000, so the races received very good exposure, and the track area was crammed with spectators, to a point where the drivers had trouble getting access to watch heats between their own races. The track was made by dumping several tons of dirt in the exhibition hall, and the track was made with several jumps and "obstacles", including a water trap! I don't know if it was a well thought out idea to mix electrics with water, but for those not brave enough to take on the water trap, a detour "escape route" was also made.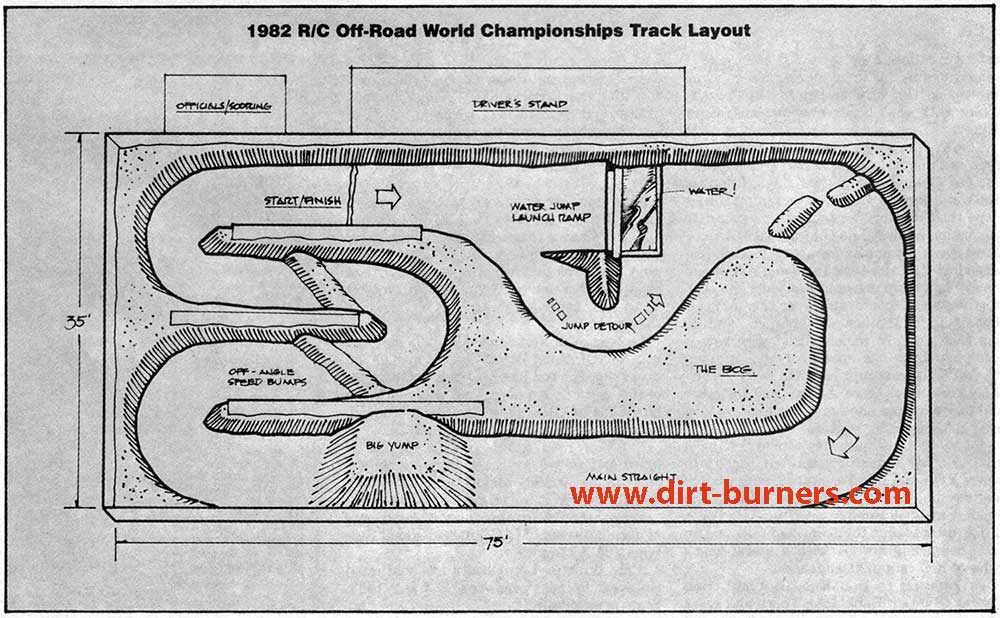 The vast majority of cars in the different races were variations around the Tamiya SRB (Special Racing Buggy, Rough Rider and Sand Scorcher), from the basically standard box built cars in the Stock class, to the heavily modified buggies in the Modified and Open classes. The newly released AYK 566B Super Trail was also used by some, and Eustace Moore (MIP) showed up with a scratch built car (as he eventually became famous for) for the Open class. Eustace was one of those taking advantage of the free number off cells allowed for the class, and used a pack of 8 cells (if I counted correctly) and a total of 9.6 volts!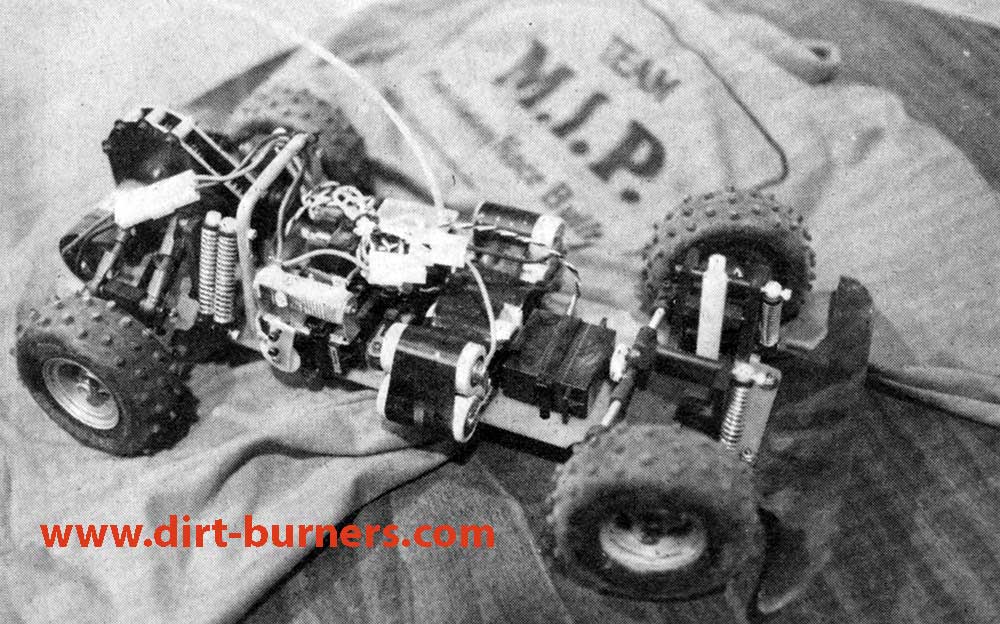 Qualifying was done by picking the best two of three qualifying heats, and the two best finishes (place, not time) determined your position in the mains. The Stock class was won by seasoned on-road driver Gary Kyes from Redmond (WA), with Mark Thomsen from Fountain Valley (CA) in second spot and hop-up pioneer John Gudvangen (JG Mfg) of Whittier (CA) in third. The Modified World Champion was Eric Grisham from Sepulveda (CA) beating off competition from Jeff Cruzon from Costa Mesa (CA) and Gil "Pops" Losi Sr. of Rialto (CA). The Open class World Champion was Gil Losi Jr. from Rialto (CA) in front of his brother Allen Losi also from Rialto (CA) and the Modified World Champion Eric Grisham of Sepulveda (CA). All driving Tamiya SRB's.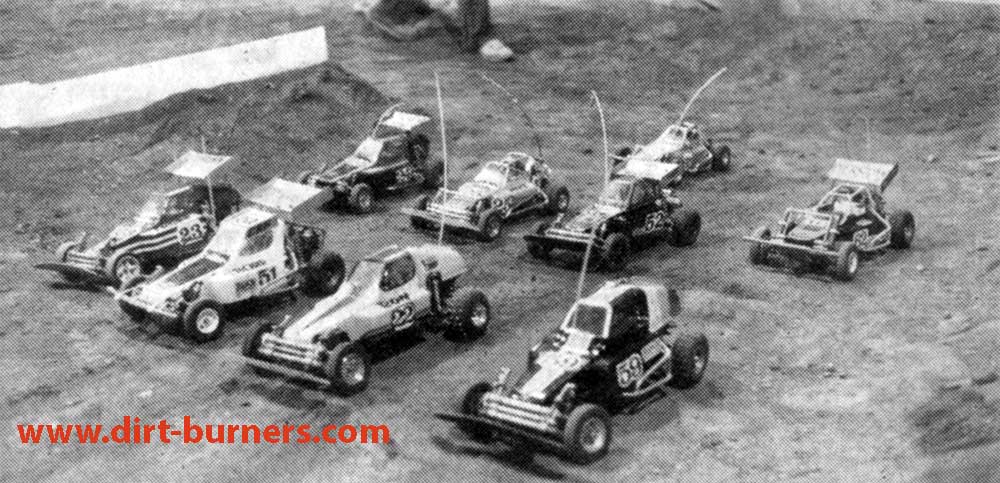 Due to a very limited number of sources, this article is not as comprehensive as the other Worlds articles I have done, but please contact me if you have anything to add, like pictures, stories, magazine reports etc. A huge thanks to Dan Yurek for providing the report from the August 1982 Flying Models magazine. I would be surprised if there wasn't a report in the RC Racing News Magazine some time in the summer of 1982, as they were one of the sponsors of the event. If anyone should happen to find it, please contact me.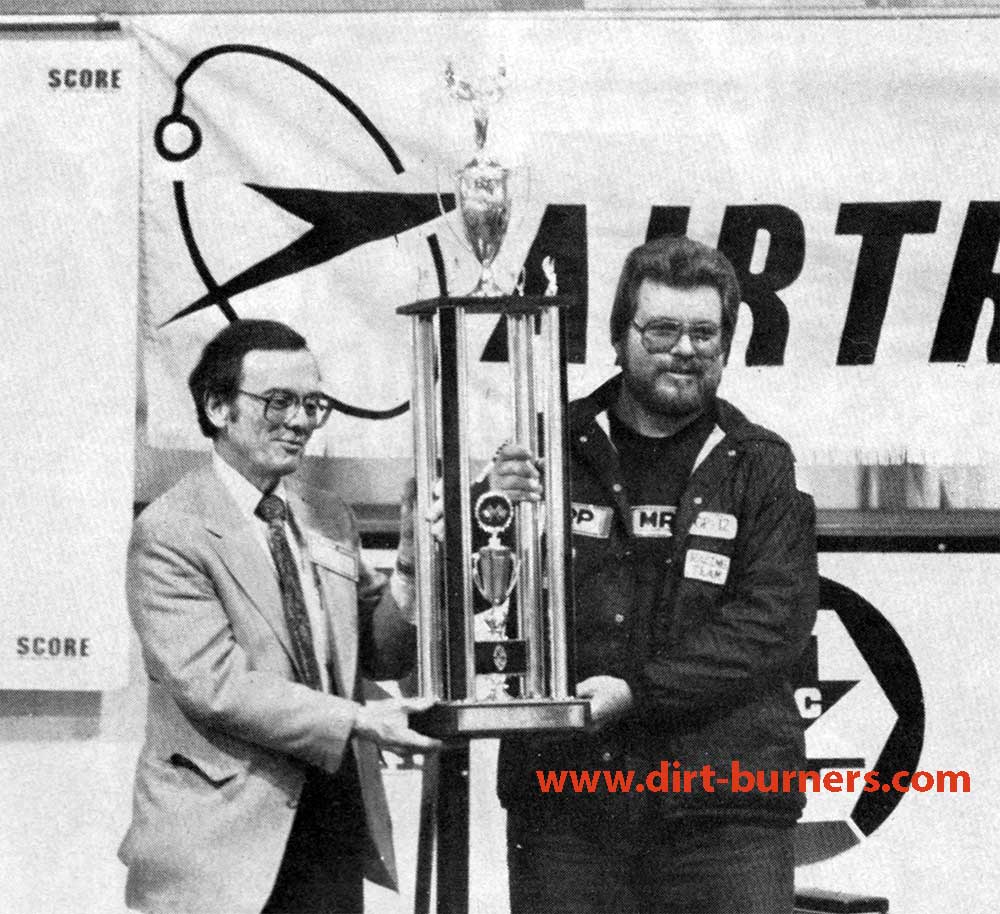 You can find the Flying Models magazine report, which most of this article is based on, in my document depository, as well as the full list of results from all three classes here.