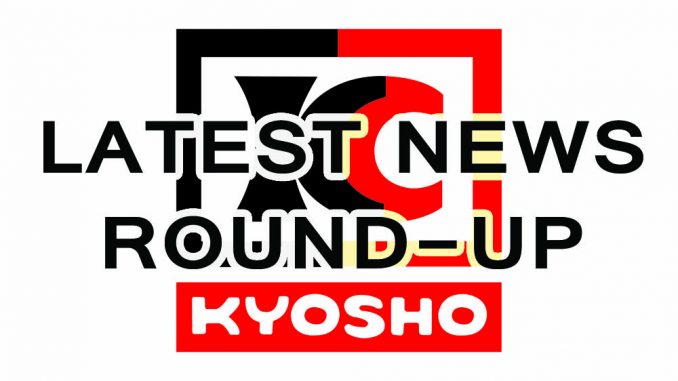 In the wake of the Javelin 2017 re-release, a few more things that would excite the vintage community have come to light.
Javelin cages
One of the first questions I saw after the Javelin 2017 was confirmed was if there would be different couloured cages available. The answer is yes, as orange, yellow, green and white cages will be offered around the time the Javelin 2017 ships, with red and black cages being released next year. That should satisfy most of us.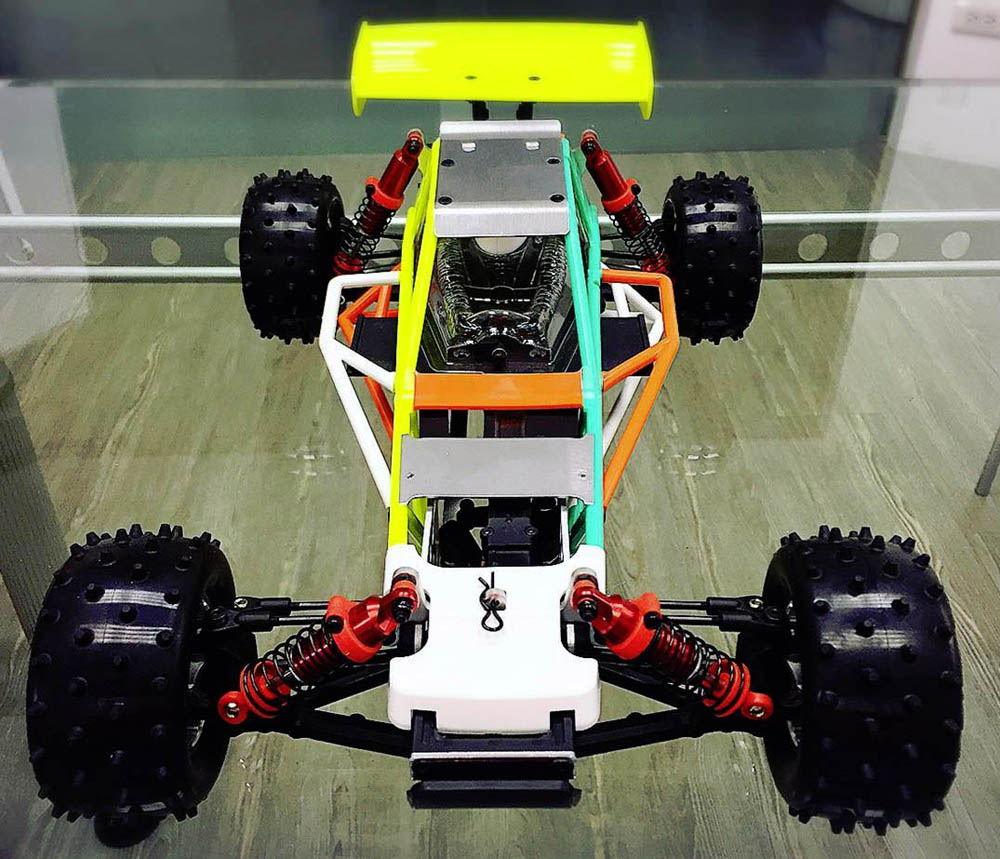 Crowd funding campaign
Kyosho have also, strangely enough, started a crowd funding campaign offering remakes of the 1.9-2.0 (50mm) OT-87 Turbo Optima wheels and W-5031 Option House tires. I say "strangely" because those are parts that I'm sure would have sold like ice cream on a sunny day, if sold through the usual channels.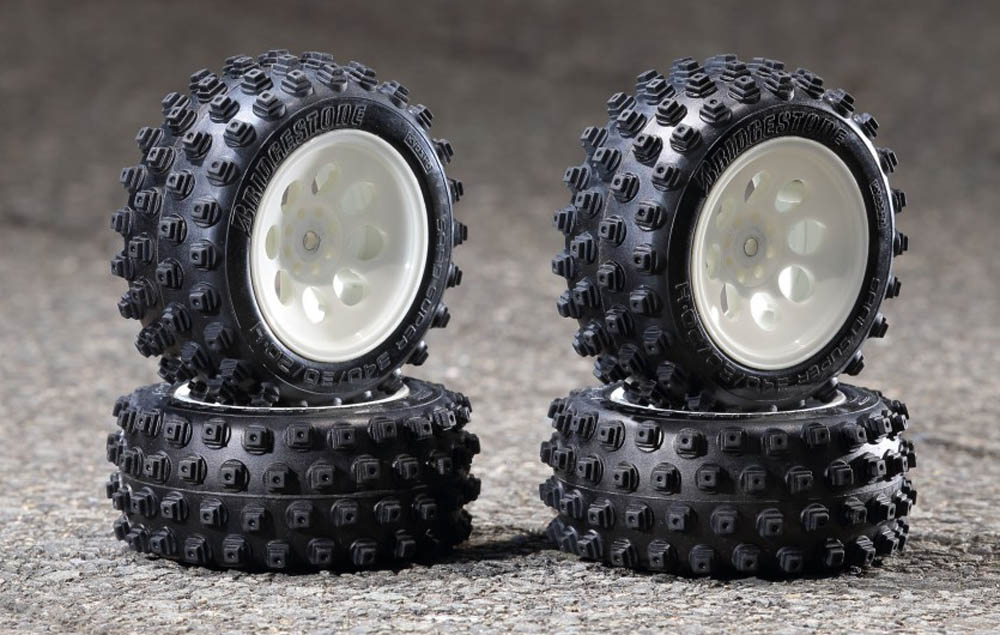 They also offer a special gold plated set of the wheels. The pictures of the gold plated set shows the Turbo Optima OT-66 tires, but it's not mentioned anywhere in the text, so it's a bit unclear which tires are actually being reproduced.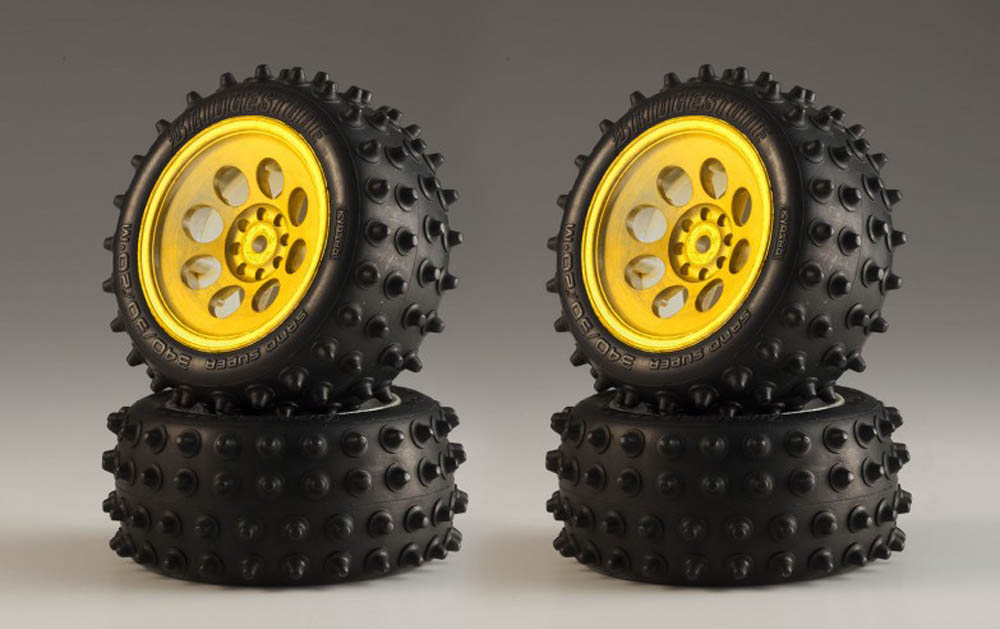 Unlike the original wheels that were 3-piece, with a front, a back and an inner ring, the reproduced part will be one-piece, like the later Optima Mid wheels. Personally I actually liked the older 3-piece approach, as those locked the tires to the wheels, so (in most circumstances) you didn't need to glue the tires. It is also said that the compound and pattern of the tires would be slightly changed. Let's just hope they don't smell as bad as the Optima 2016 tires. Unfortunately the campaign is limited to Japan only.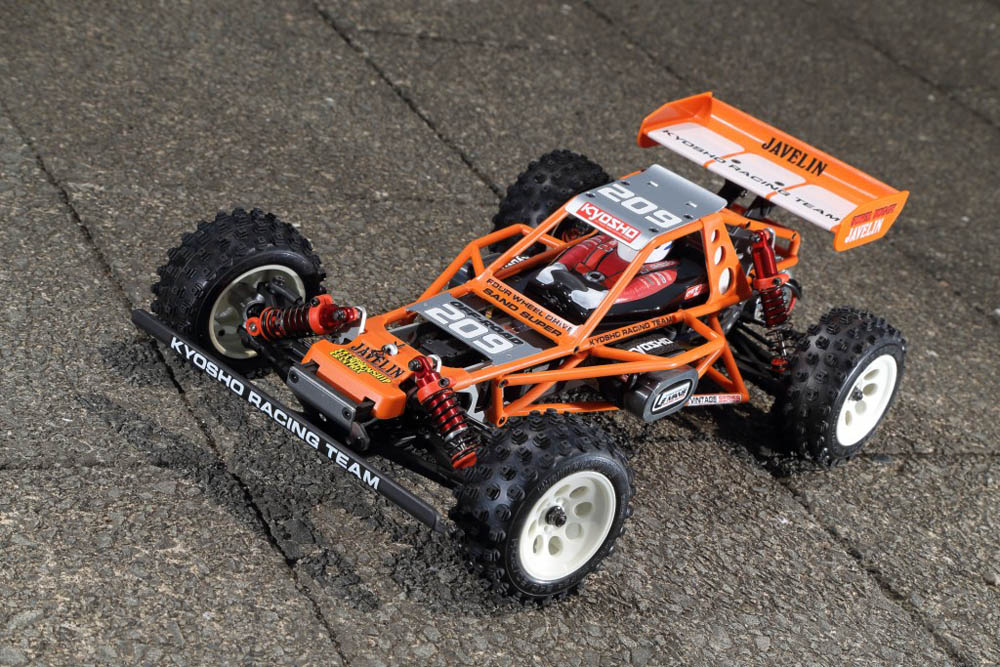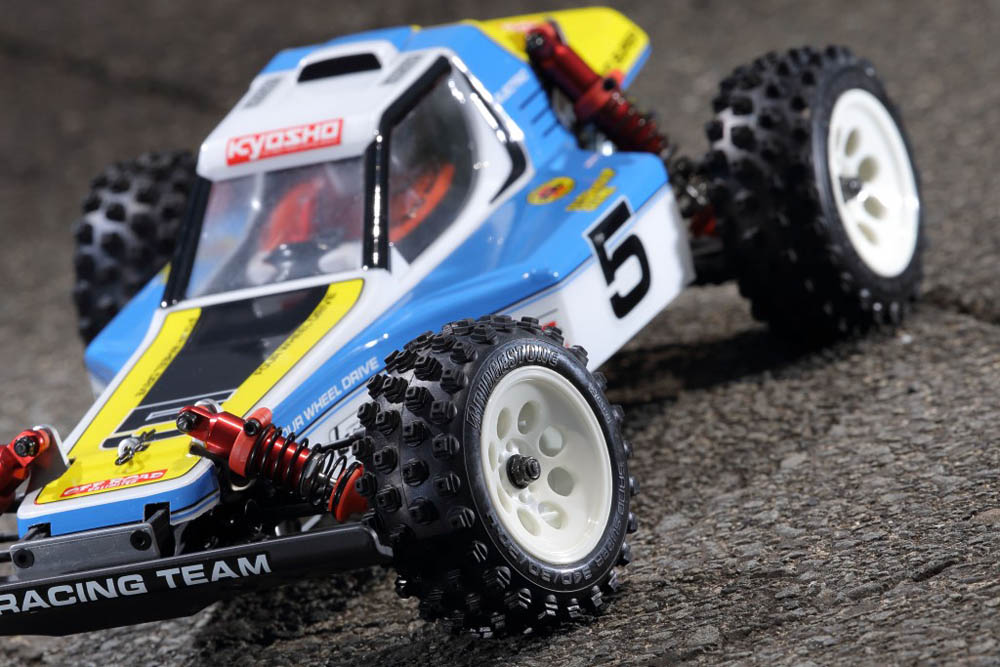 In the same campaign you can also buy a Javelin 2017 and an Optima 2016 built by Akira Kogawa himself, both equipped with the new wheels and tires.
With these wheel and tire sets Kyosho paves the way for a Turbo Optima release that, if Kyosho keeps re-releasing their classics chronologically, should be announced around February-April 2018, followed by the Optima Pro in August-October the same year. On the other hand, releasing these parts by crowd funding, could also mean that Kyosho are actually abandoning the whole re-release initiative. Have your say about this in the comments below. What do you think?