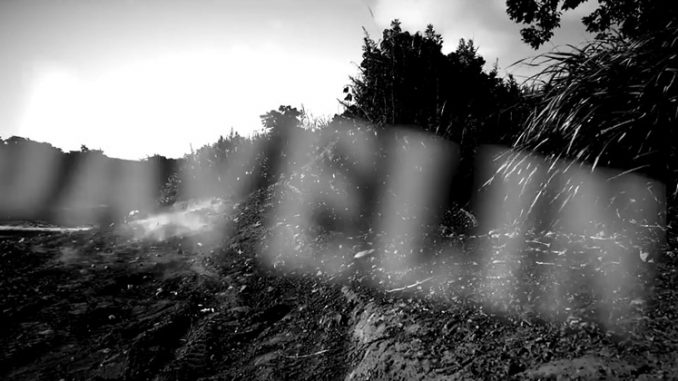 After a summer waiting for Kyosho to announce the re-release of the Ultima, they're actually is about to "give us" the Javelin 2017! This is a move welcomed by the many who have been dreaming of a Javelin re-release since the Optima was announced. The few blurry images of the Javelin that we see in the first teaser video published by Kyosho Japan shows what seems like a slightly changed design of the rear of the cage and wing mount. Study the video and decide for your self.
There will be a "hands-on" stand at the "57th All Japan Model and Hobby Show 2017", and Akira Kogawa will be there to present it himself. We will see the first real promo photos in a week or two.

Now that we know it's the Javelin that's coming, I'll try to explain why that is actually more of a logical move than some might think, and also why that could be disappointing for those of us who are still hoping for an Ultima re-release in the nearest future…..
So why, in the year of celebrating the World Championship anniversary for the Ultima, could it be a logical move by Kyosho to re-release the Javelin instead, you may ask? Well as I have said before, the business decisions by Japanese companies can often seem strange to us "outsiders", but what is getting clearer and clearer is that Kyosho are actually re-releasing their Kogawa buggies in a CHRONOLOGICAL order. Let's list them:
1982/2014 – Scorpion
1983/2014 – Beetle
1984/2015 – Tomahawk
1985/2016 – Optima
1985/2016 – Turbo Scorpion
1986/2017 – Javelin
As you can see, all the re-releases we have seen so far have been released in the same order as the originals from the 80's. If they don't want to stray from that path, not even for the most famous race victory in their history, we must assume that they will follow that path further on. As said in an earlier article, I was quite sure something was brewing at Kyosho, and that we would see a new re-release in August/September, but I admit I was wrong when I thought it was the Ultima. I still just can't believe how they could fail so fatally by not using the 30th anniversary of Joel Johnson's 1987 Worlds title for promoting a re-release of the Ultima. It just makes no sense, business wise. But more importantly, what will this mean for the future? If we keep following the path Kyosho has now set, I have some bad news for those waiting for the Ultima and even worse for the fans of the Optima Mid. Let's find out by listing the next 1/10 electric buggies in the Kogawa timeline:
1986 (June) – Turbo Optima
1986 (July) – Optima Pro
1986 (October) – Salute
1986 (December) – Ultima
1987 – Optima Mid
1987 – Turbo Optima Mid
1987 – Turbo Ultima
1987 – Maxxum FF
That concludes Akira-sans involvement with Kyosho and Auto Model, as he moved to the US and started working with Tatsuro Watanabe at HPI. After that we have the buggies that Yoshiyuki Chikura developed further, from Kogawas original designs (I'm not 100% sure about the chronology of those, but as far as I know, the years should be right):
1988 – Turbo Optima Mid SE
1988 – Ultima Pro
1989 – Ultima Pro XL
1989 – Turbo Optima Mid Special
1989 – Optima Mid Custom
1989 – Optima Mid Custom Special
1990 – Ultima II
So if Kyosho continues to re-release the buggies chronologically, and if they keep re-releasing every six months, we should see the Turbo Optima in March/April 2018, the Optima Pro in August/September 2018, the Salute in March/April 2019, and the Ultima earliest in August/September 2019, a full two years from now. If we also take into consideration that it was one year between the Tomahawk and the Optima that was on a platform not previously re-released, the Ultima will not be re-released until March/April 2020. The one year wait for the Javelin after the Turbo Scorpion was not planned, but due to problems with the manufacturer, so I will just ignore that as a "glitch". In all other circumstances there have been six months between re-releases. If you are waiting for the Optima Mid, please follow that path further yourself, and you will probably be very disappointed in what you'll find.
We could of course question if Kyosho really will re-release all these buggies. It would seem strange if they re-released the Maxxum FF and the post-Kogawa buggies, but as strange seems to be Kyoshos new middle-name, I wouldn't be surprised.