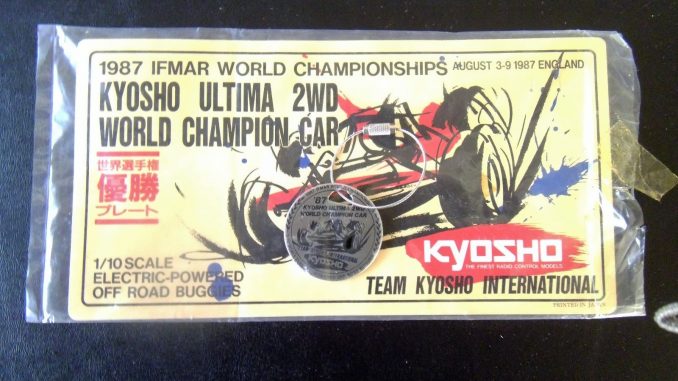 August 3rd-9th 2017 marks the 30th anniversary for the 1987 World Championships in Romsey (UK), where Kyosho and Joel Johnson won the 2WD title with the Ultima, and Schumacher and Masami Hirosaka won the 4WD title with the CAT XLS (then still just called the CAT XL). Schumacher has, as we all know, re-released Masami sans car, and now many of us are hoping Kyosho will do the same with the Ultima. For now I will try to give some "insight" into Kyoshos re-release schedule, and what we can expect.
Kyosho have, until now, been like clockwork with their re-releases, with every new announcement coming either in September or in April, both before large Japanese toy fairs.
Here is a list of all previous Kyosho re-release announcements:
2014 April: Scorpion
2014 September: Beetle
2015 April: Tomahawk
2016 April: Optima
2016 September: Turbo Scorpion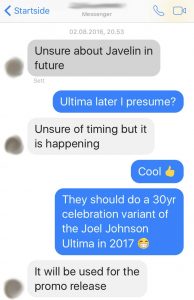 After announcing the first three re-releases (Scorpion, Beetle and Tomahawk) within a year, the announcements slowed down, with a one year wait for the Optima, and then back to the normal pace with the Turbo Scorpion announcement. This September it will be another year gone since the Turbo Scorpion announcement, and that makes sense if it's the Ultima that is coming. -Why?, you might say. Well if you study this list a little more closely, you will see that there has been approx. a half years wait for a new model based on an existing platform (the Beetle, Tomahawk and Turbo Scorpion are all based on the original Scorpion), while there was a one year wait for the only model based on a different platform (Optima). There were some trouble with the manufacturing of the Turbo Scorpion, resulting in a very long time from announcement to release, so that's potentially something that could disrupt this "logic", but it's been nearly two years now since I first heard (from very reliable sources, I must say), that the Ultima was scheduled for a release in connection with the 30th anniversary of that great Romsey triumph. Furthermore, I know there has been preparations for something at the factory in Taiwan earlier this summer, and that Kyosho held a strategy meeting about future re-release products at their Tokyo HQ on May 31st. Japanese "logic" is normally very difficult to understand, but traditions and anniversaries are things they are known for taking seriously.

The "57th All Japan Model and Hobby Show 2017" will be held from September 30th to October 1st, and would normally be the place Kyosho shows their September re-re announcements. Previous announcement have come some weeks before the shows, so stay tuned.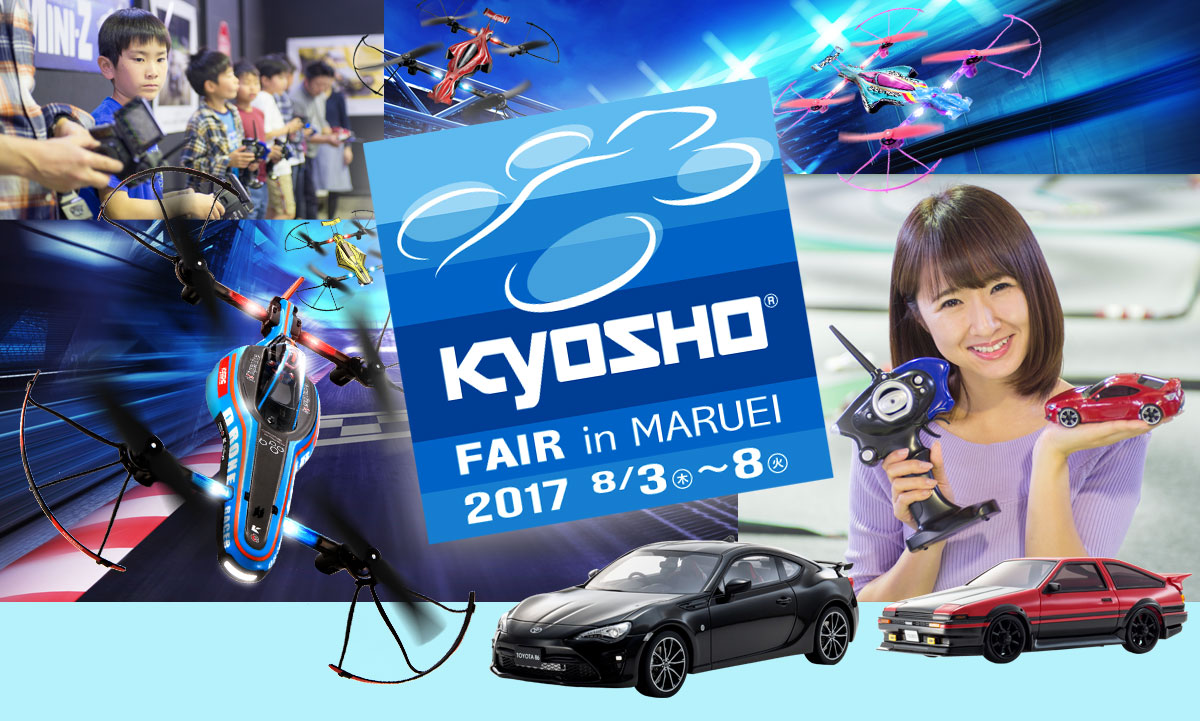 That said, this year Kyosho is holding their own show in the beginning of August, so we might have an early surprise there. This show is scheduled for the exact dates of the 1987 World Championships, but that might just be a coincidence (or is it?).
The other big Japanese hobby fairs Kyosho have used for promoting the re-res are the "Japan Hobby Show" (April)  and the "Shizuoka Hobby Show" (May).
Keep in mind that most of this "story" is just based on logic and previous actions by Kyosho. When/if I should happen to get more solid info, I will post that in the comments section, below.