I get a few e-mails from people asking how this and that project is going, so I decided to do a small round-up of the builds I have mentioned here previously.
1. The Dyna Scorpion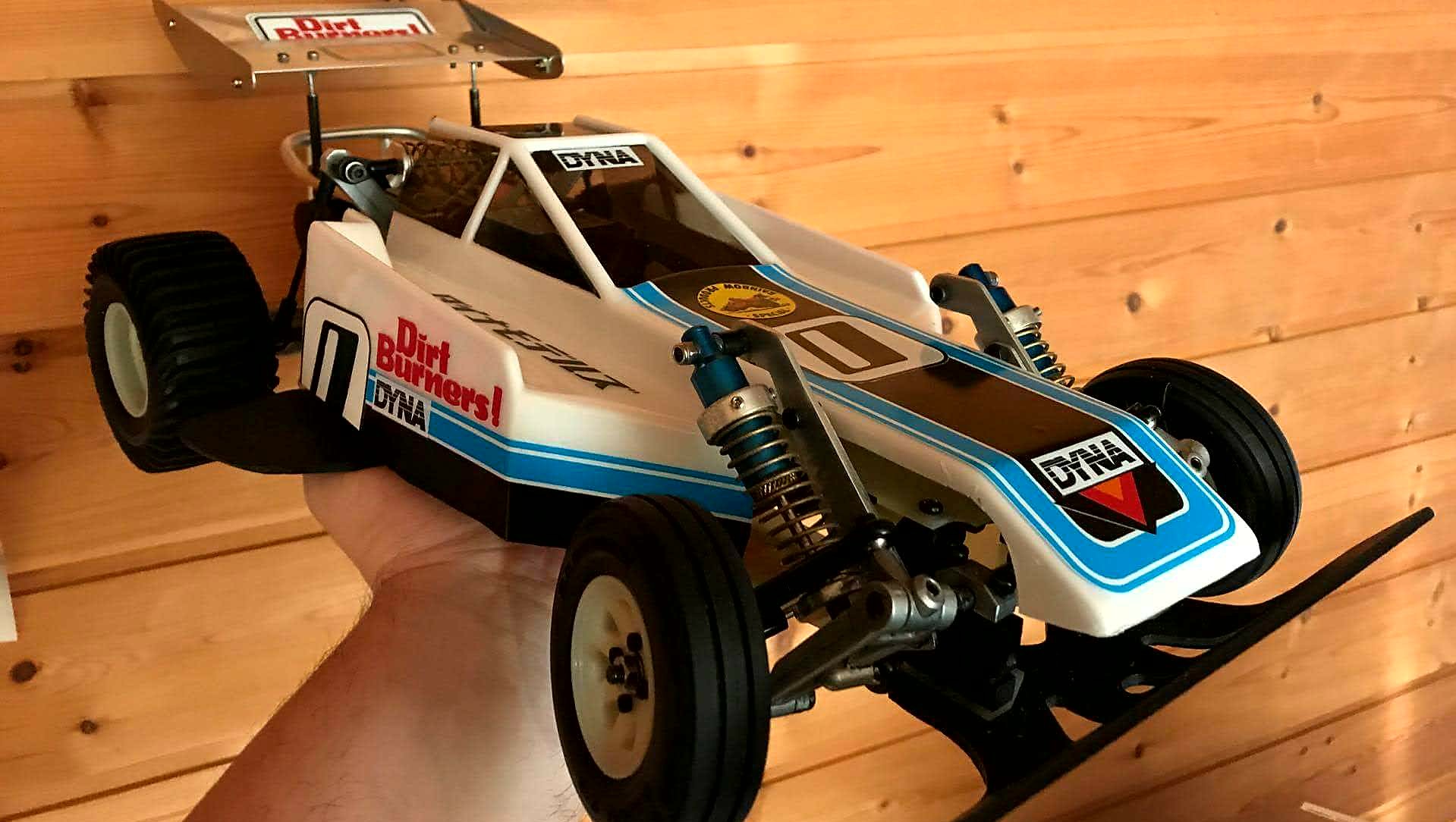 The build is basically finished, body and all, but I'm still waiting for the aluminum bulkheads from Derrick Durbin…… Damn buddy, you are slow 😉 I also need to wire the motor to the ESC.
2. The Torpedo Optima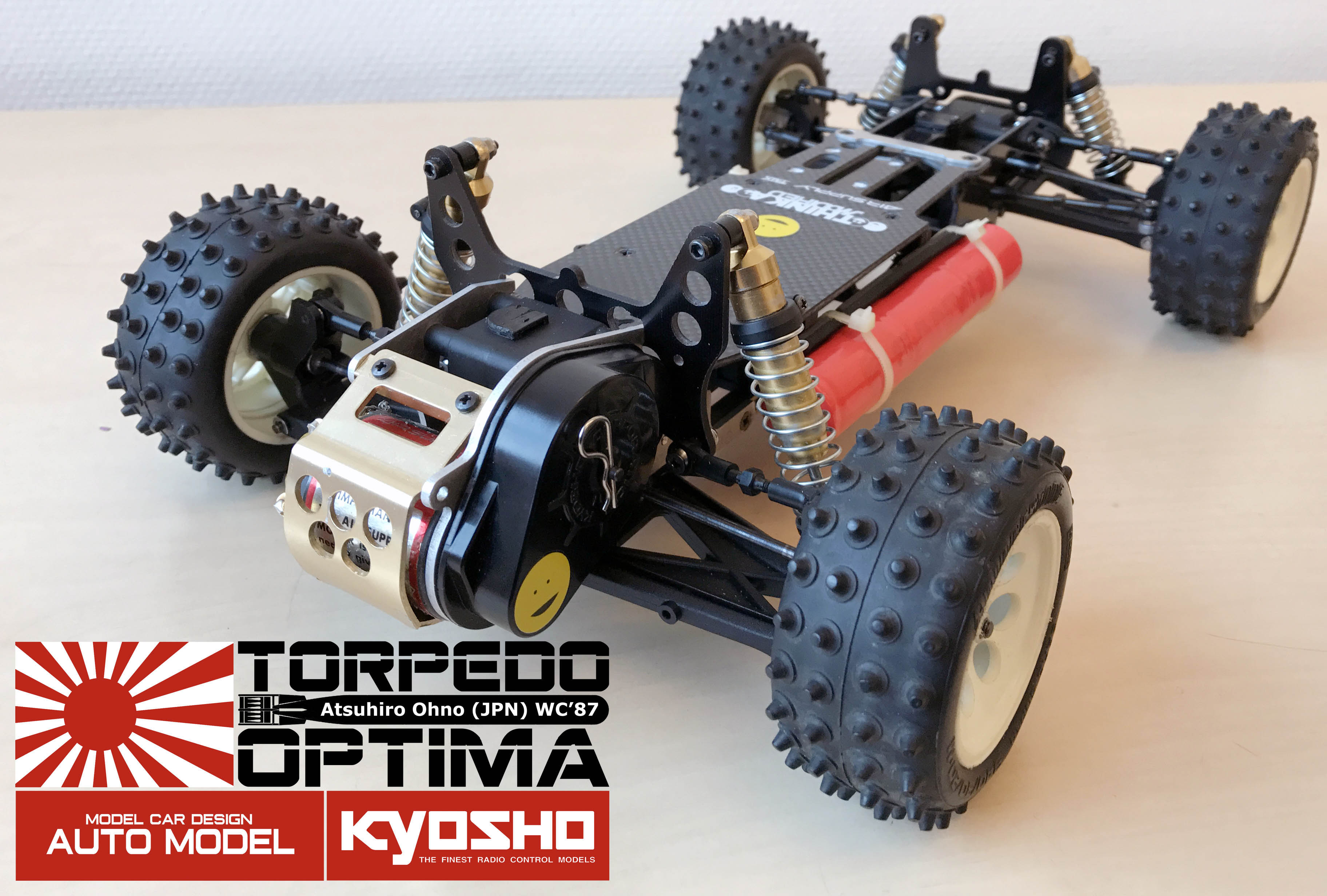 Like the Dyna Scorpion, the build is finished, but I'm waiting for the painted body from Raul Garcia. He has promised to paint it this week, so hopefully I'll have it sometime soon. I have also sourced the electronics, including the servo that I was looking for (from Elliot Hollars), although Airtronics branded instead of Sanwa. The rest of the electronics are Sanwa branded, the transmitter and receiver I got from Franky Yeung and the Champ ESC from Daniel Rowlands. Derrick Durbin has CNC'd the rear shock tower in aluminum, but I won't get it before he has finished the parts for the Dyna Scorpion.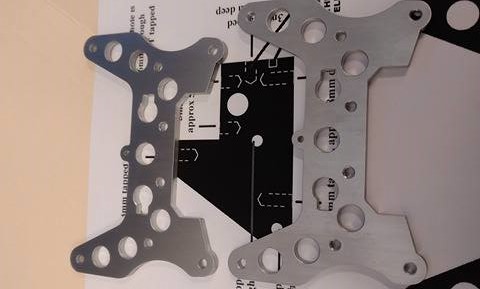 3. The Dyna Sidewinder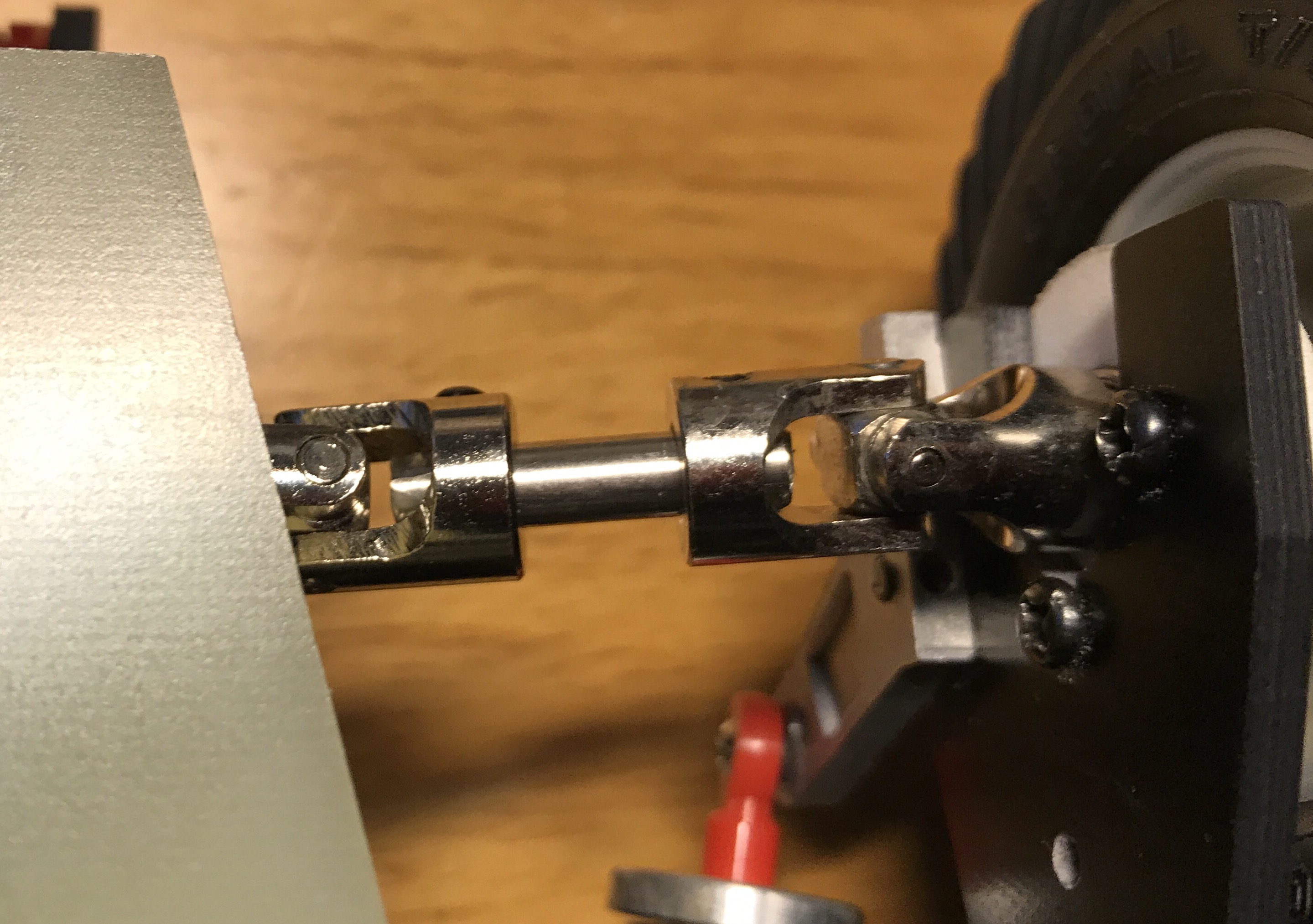 Not much new here. I have made the drive shafts, but still need to mount the electronics and steering linkage. I'm having a little difficulty fitting the steering servo, but I'll find a way. I have not started on the body, yet, but I have drawn a few of the decals.
4. The GPM mid motor Optima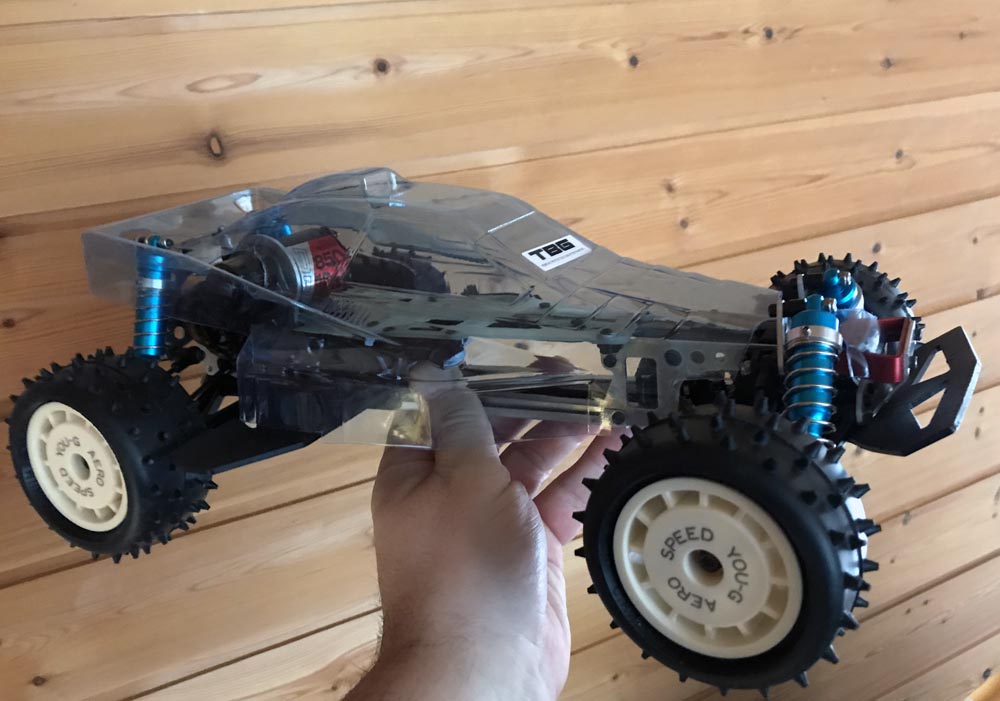 I'm waiting for the red kydex JG parts from Scoot Mike, and I need to mount the electronics and paint the body. I have finished the decals, but need to send the files to MCI for printing. Oh yes…. I almost forgot…. I got a properly machined left rear plate from Jeff Malar. The plate was made by Derrick Durbin.
EDIT: I have received the red kydex parts from Mike, but now I'm undecided if I really want to use them on this build, or spare them for another….
5. The Kyosho Pro-X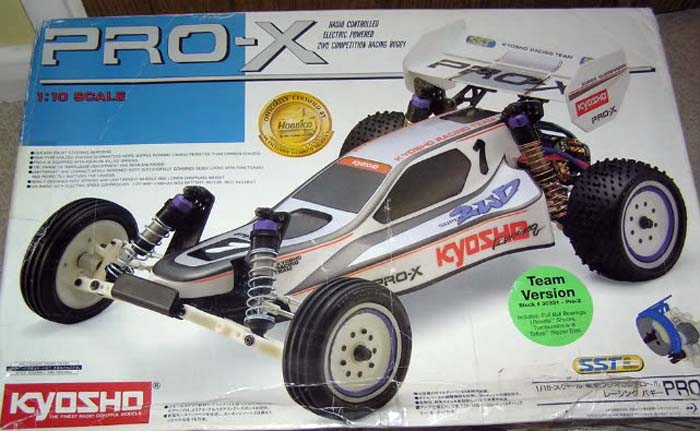 I have sourced most of the parts, including a NIB chassis and front top plate (from Björn Apelquist), as well as a lightly used front kick up plate (from Dennis Martinussen). I just need a wing, the tie rods, drive shafts and a few small parts to finish it.
6. The Great Vigor Beagle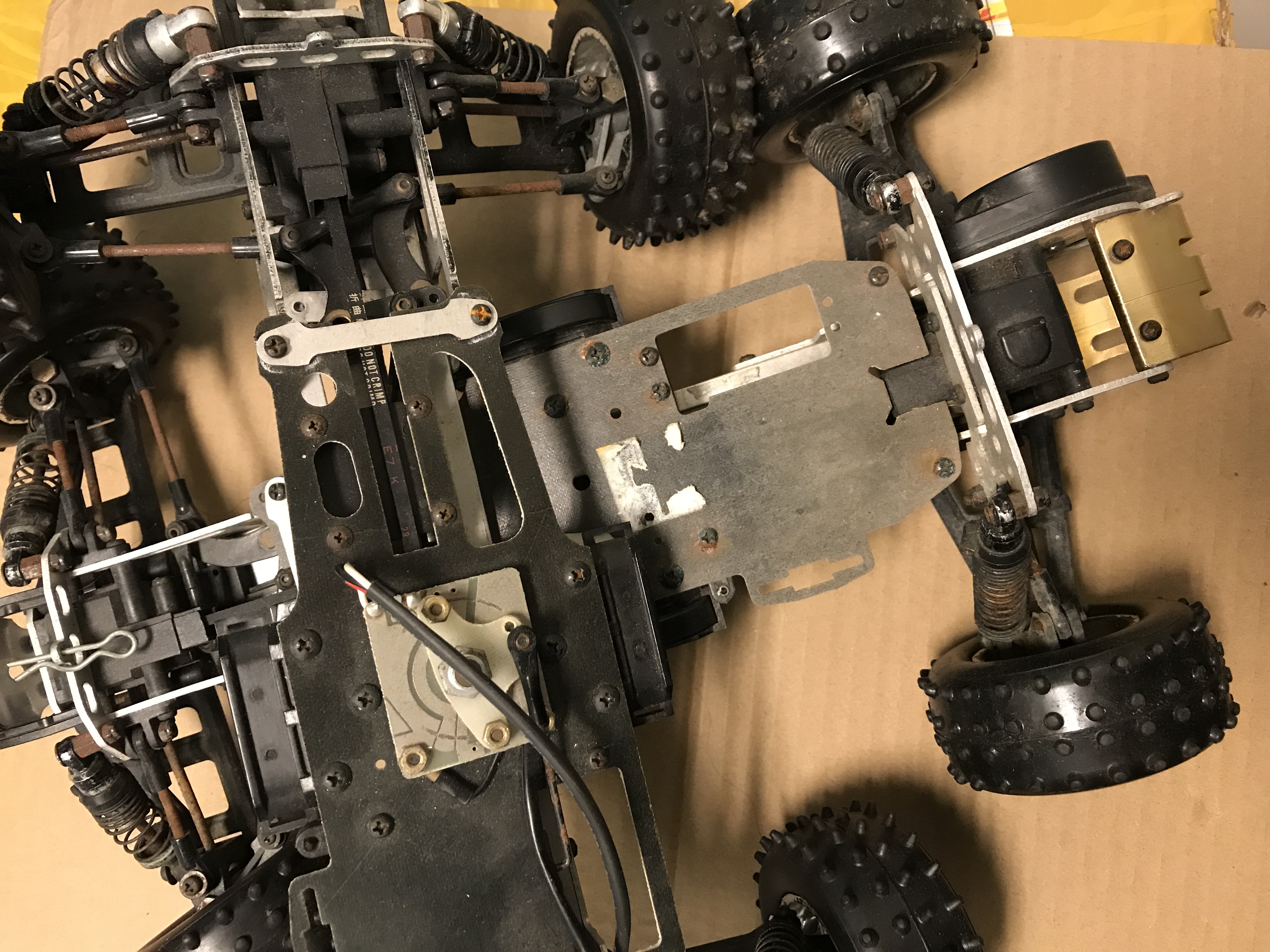 I have two Beagles that needs to be stripped and cleaned. They are quite rusty, though…. I will choose the best part from those two for a build. Or if I find a Beagle Pro body, I might build a standard Beagle and a Beagle pro.
7. The Blue Bird Super Baja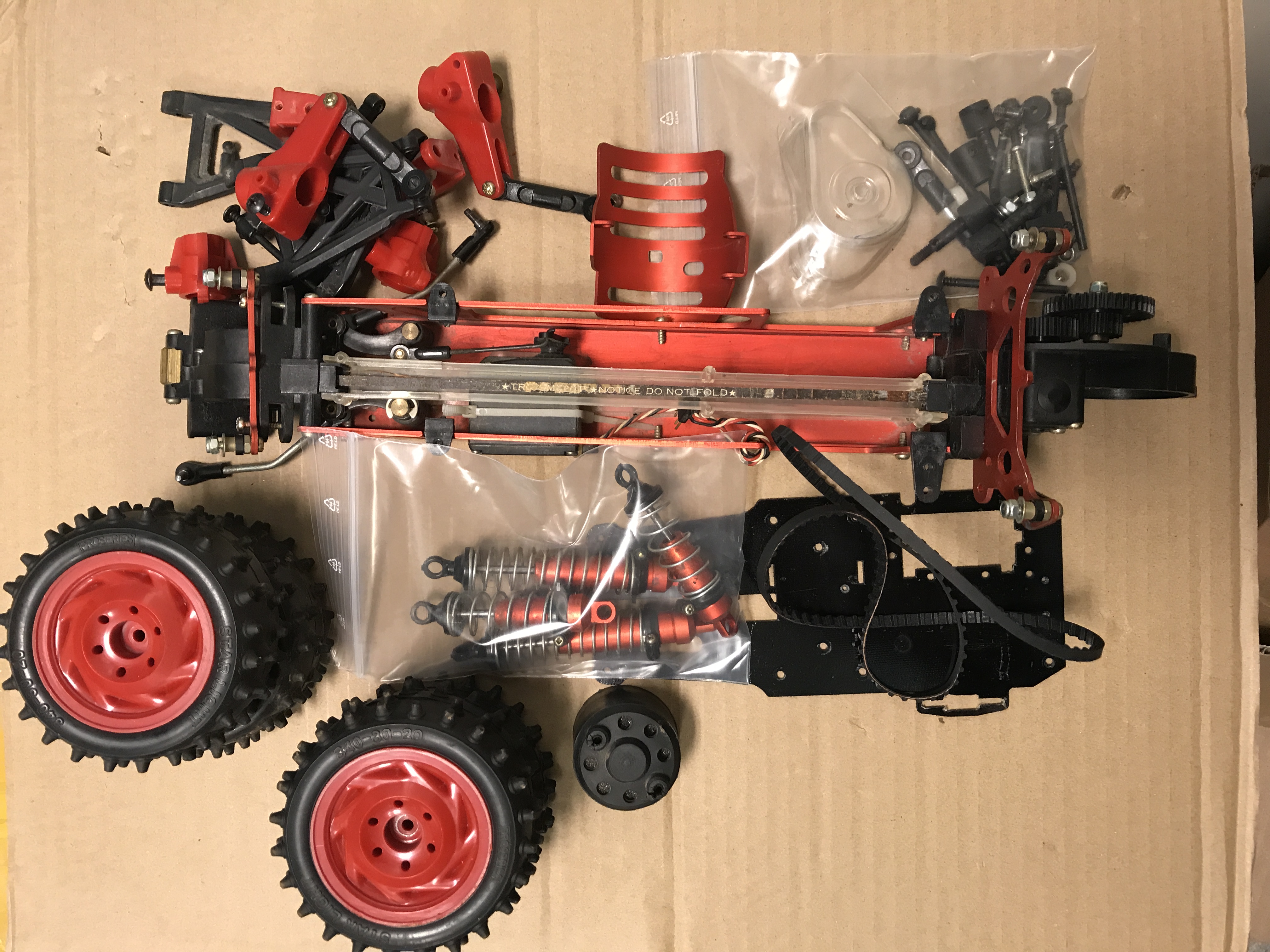 I have a partially complete car that needs to be stripped and cleaned. I have a lead on a NIB body and decal set, as well as a parts car. If I'm lucky I'll also get a Baja Growler parts car.
8. Various projects
I also have a new and a used Kyosho Maxxum FF that needs finishing, as well as a couple of Kyosho Ultima Pro XL builds, and a Gold celebration Optima that misses some parts, as well as some other projects. There are also a bunch of NIP parts for a Kyosho Triumph build on the horizon. But more on those later.
9. Website updates
I have added a few parts and pictures to the CRP, Dirt Burners! and JG sections of the hop-up index, and I have migrated the documents depository from the old site to the new. All new additions will be to the new depository. There are manuals added for the Great Vigor Beagle as well as both English and German manuals for the Blue Bird Super Baja. I have also added the manual for the Marui Shogun.
10. Guest authors
I have made a lot of friends from all around the world from the vintage RC community. If any of you want to be a guest author here, and maybe present some of your builds or write something vintage related like vintage race reports, history etc, just contact me, and I'll give you access.