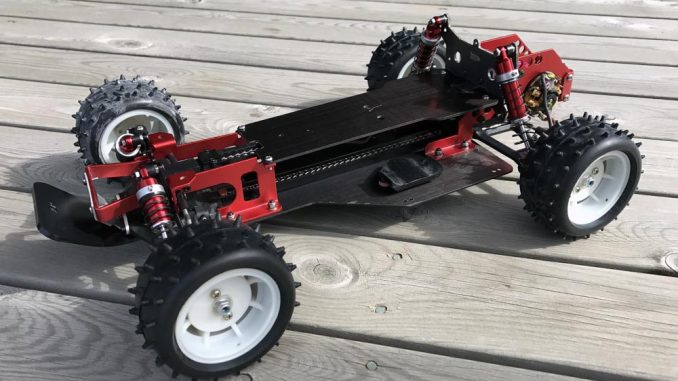 -When is a Hot Trick Optima Ram not a Hot Trick Optima Ram?
-When it's a Trinity Graphite Optima Ram!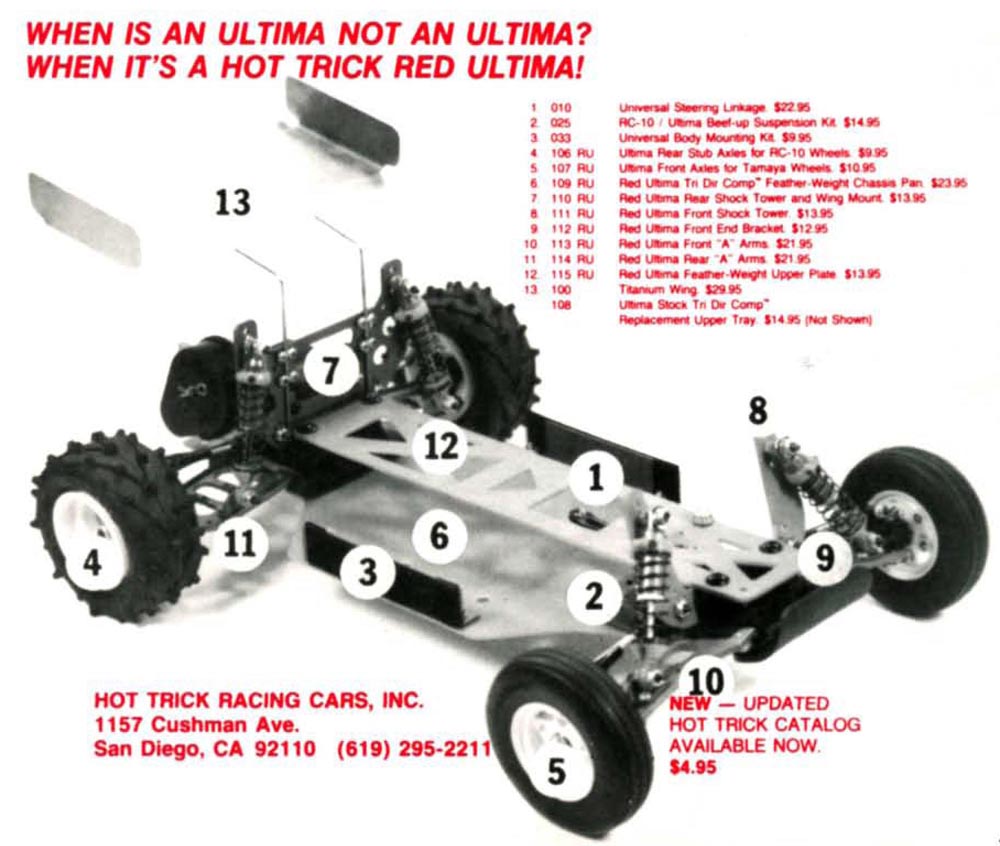 I'm sure some of you remember the Hot Trick ads from RCCA saying things like "-When is a Frog not a Frog? -When it's a Hot Trick Red Prince!". The Hot Trick stuff were colorful and very good looking, and it changed whole cars into these mysterious red creatures. Personally I always thought of it as just "bling", and never really considered buying one of those kits. No matter how much I love the colour red, there were simply too much red on those buggies. They had kits for most popular buggies, and common for many of them where that they took various chassis designs and converted them to flat chassis cars. Gone were the Optima chassis rails when you converted the Optima to an "Optima Ram" and gone was the monocoque chassis of the Frog when it was transformed into a "Red Prince". The parts were mostly red anodized aluminum and red fiberglass.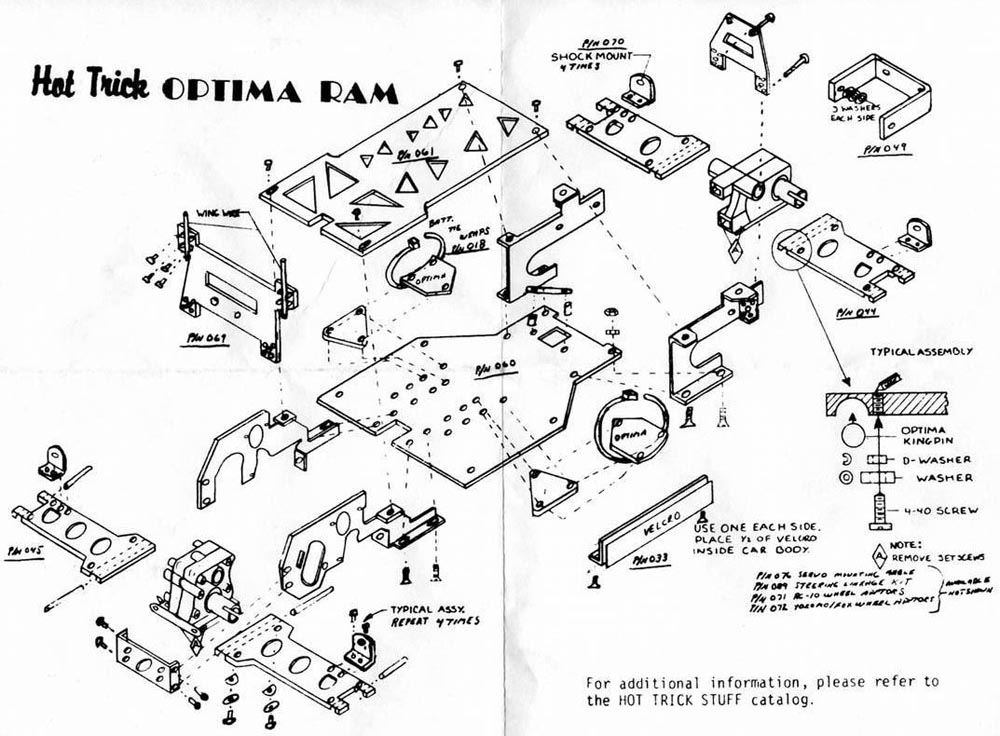 Obviously someone at Trinity realized that the Hot Trick Optima Ram conversion was an improvement on the original Optima, and decided to improve it even more by making it stiffer and quite a bit lighter. Teaming up with Composite Craft and using their super light weight and super strong graphite material, they made a set of black graphite chassis- and top-plates, as well as a front shock tower that were direct replacements for the red fiberglass parts of the Hot Trick kit. When the opportunity struck, I bought a used set of the Trinity chassis/top plate, as well as the necessary Hot Trick parts to put it all together.

The Trinity chassis- and top-plates were not meant to be used without the Hot Trick aluminum parts, but some people made their own mounts. As far as I know, nobody sold kits for using the Trinity chassis without the Hot Trick parts, so they were actually just a hop-up for a hop-up! That's probably one of the reasons why they are so rare today. Trinity also made another, stand alone, chassis kit with full sides, as well as individual front and rear side plates from that same graphite material.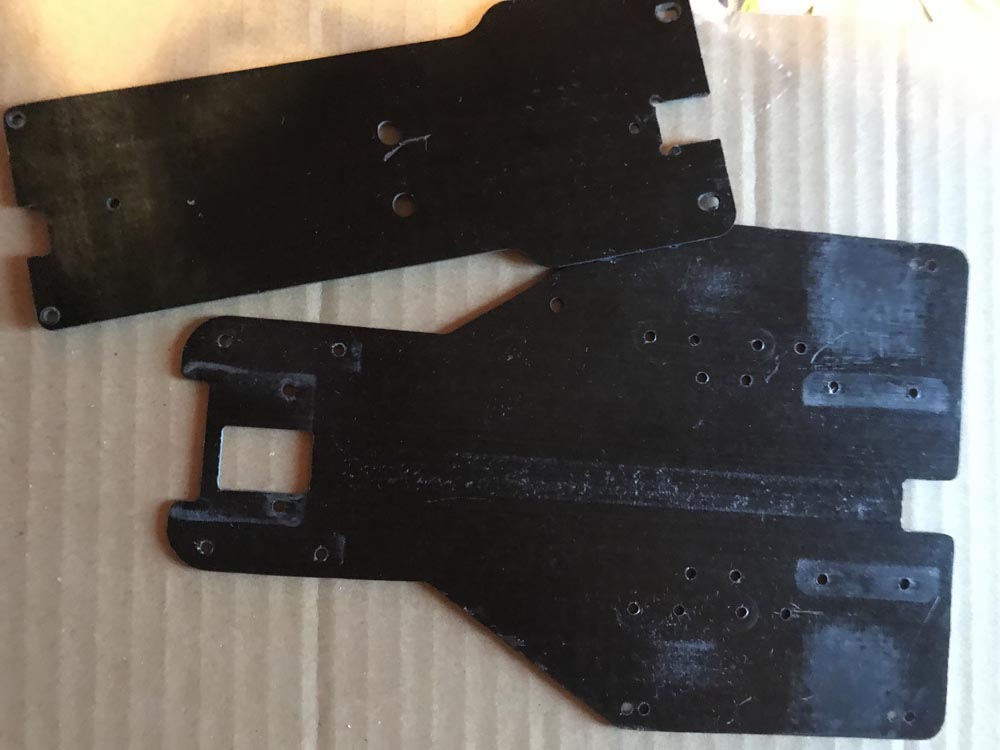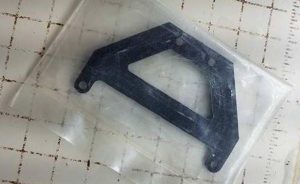 The Trinity front shock tower follows the style of Hot Trick, and has a closed top. I still haven't received the Trinity tower, so I have used another black tower as a placeholder. Strangely enough Trinity didn't make a rear shock tower in the style of the other parts. They did make a rear tower for the Optima, but it's so different from the other parts that I really don't think it was made to be used with the Hot Trick kit. As the look of the Trinity rear tower is so different from the Hot Trick and Trinity parts, I decided against using it, anyway. There was always the option of using a Hot Trick rear tower, but as I would like to reduce the red on the build, I had to look elsewhere to find a suitable rear tower.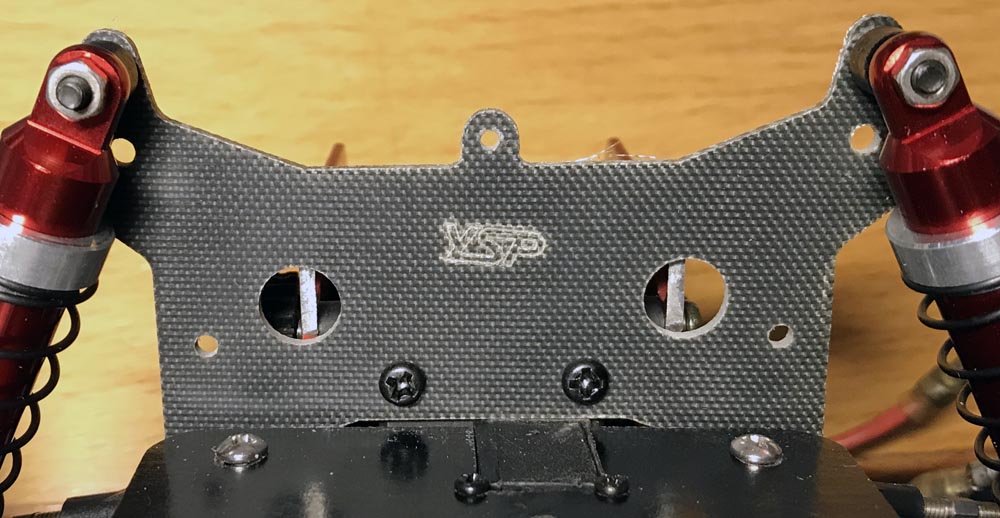 The solution was to use a very rare tower from YSP. The front bumper is from YSP too, and both are very light weight. YSP was a small Japanese manufacturer, that made a few parts for the Optima, as well as for a handful of other cars. The YSP parts are rarely seen outside Japan these days. Luckily I have good connections there. All tie rods are adjustable Dirt Burners! rods.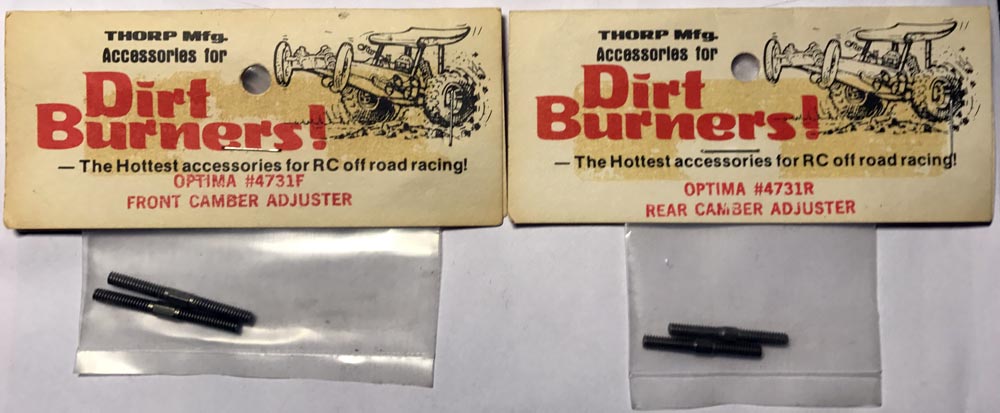 To further keeping it light, there are Andy's A-arms all around, and the wheels are the "feather weight" Pro-Line #2520 Yokomo wheels with nylon adapters. The tires are the original T650 Schumacher CAT tires.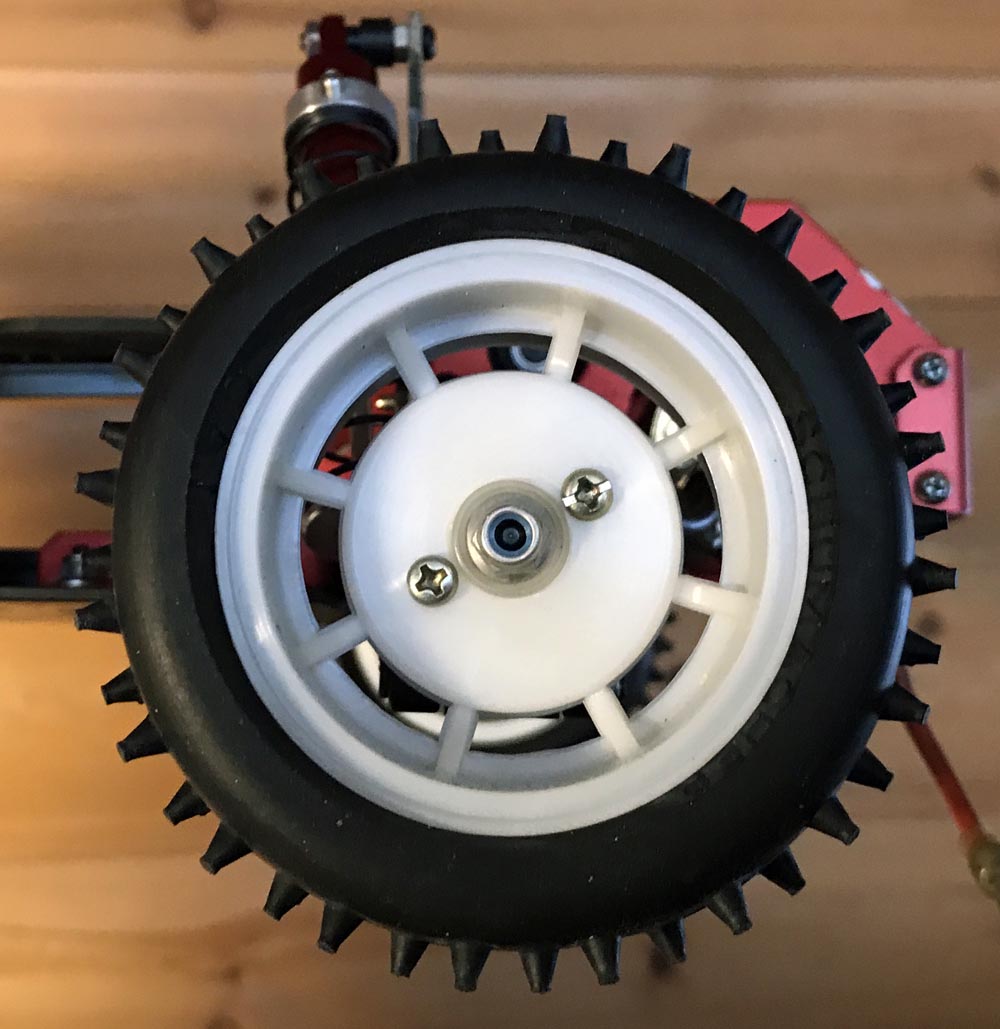 I'm not really sure about the shocks, though…. They are re-release Optima shocks, with original vintage aluminum Kyosho shock retainers, making the shocks look very much like the old CB-89/#1886 shocks. I even changed to old ball ends on the shocks. My concern is that they are re-release, as I don't fancy mixing new parts with vintage on a build like this. But as the CB's don't show up very often, in good condition at least, these will have to do. The car has the original chain drive with gear diffs. It does have a Turbo Optima limiter gear, but other than that the gears are original Optima. For now I have a black can Trinity Monster Horsepower motor, the one with the pink label. The pink label does not go well with the red and black, so I'll have to try to find a black can with silver label. There are still many things missing, and I have a tendency to swap things during builds, so lots of things could be different when I publish part 2.
A few more more pictures: