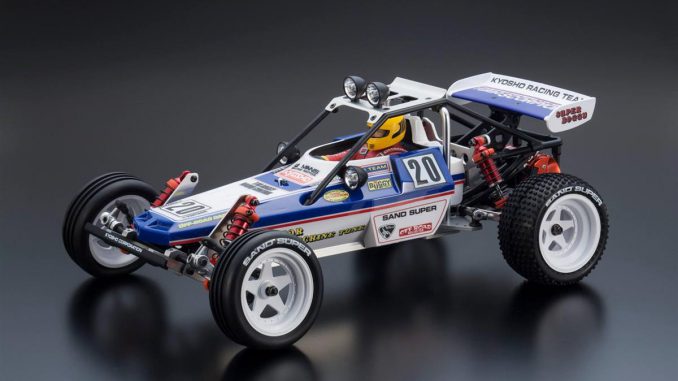 After being announced by Kyosho back in September 2016, it finally seems like the re-release of the iconic Turbo Scorpion will soon hit the stores. According to reliable sources, the Turbo Scorpion (#30616) will go on sale in late March or early April, some seven months after the original announcement. It's not clear, at this time, what has been the cause of the delay, but unconfirmed rumors say there has been a hold up due to intellectual rights related to a sub-contractor going out of business.
Under "normal" circumstances, and according to Kyoshos previous re-release timeline, it should now had been time for the next "Legendary Series" re-release, but it's unclear if that's going to happen any time soon, or if they have re-scheduled that. This year it's 30 years since Joel Johnsons legendary World Champion title with the Ultima, and there have been strong rumors that the Ultima will be celebrated this year with its own re-release. Apparently Joel Johnsons restored original WC'87 Ultima has been at Kyosho for a promotional photo shoot in preparation for that re-release.
For those waiting on a Optima Mid re-release, it has been confirmed that Kyosho have not yet ordered work to begin on that, as they are still undecided (as of January 2017) if they will go forward with re-releasing that model, this according to the same sources.