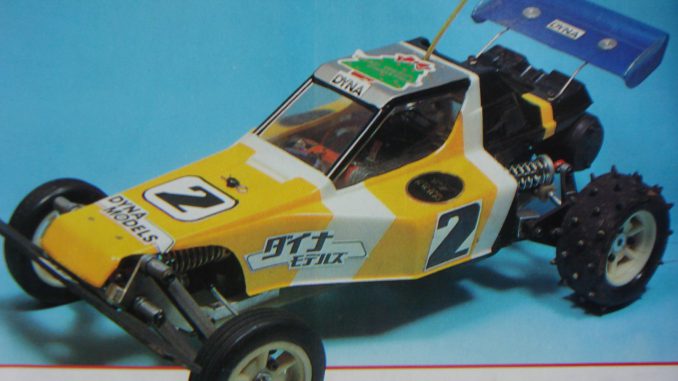 Well, I'm hooked on those old Dyna Model cars, and after starting on the Dyna Scorpion build I also discovered another Dyna model, this time based on the AYK Sidewinder. The Sidewinder was released in 1983, and based on the parts used on this Dyna Sidewinder, I'd say that build is from the same year.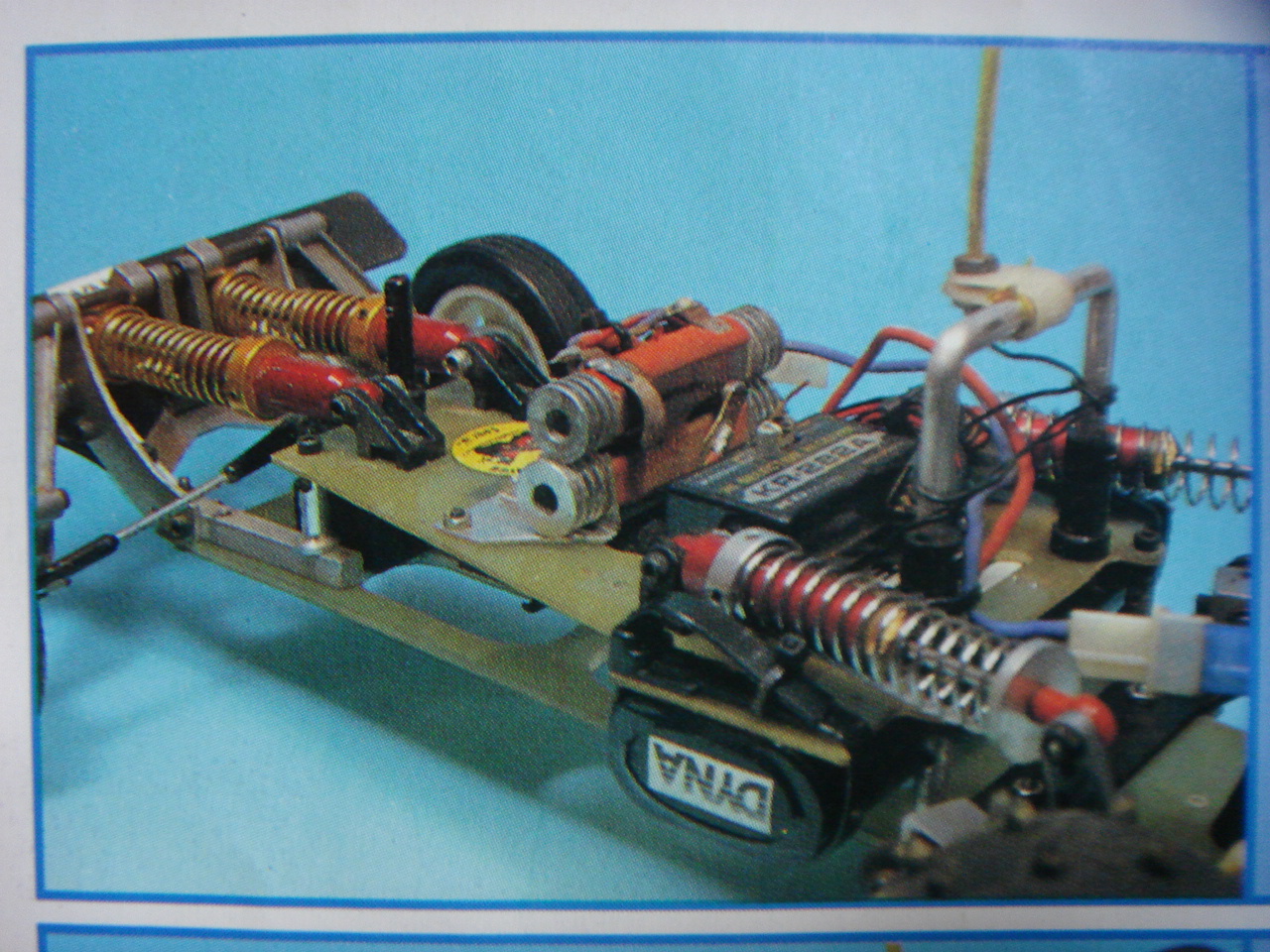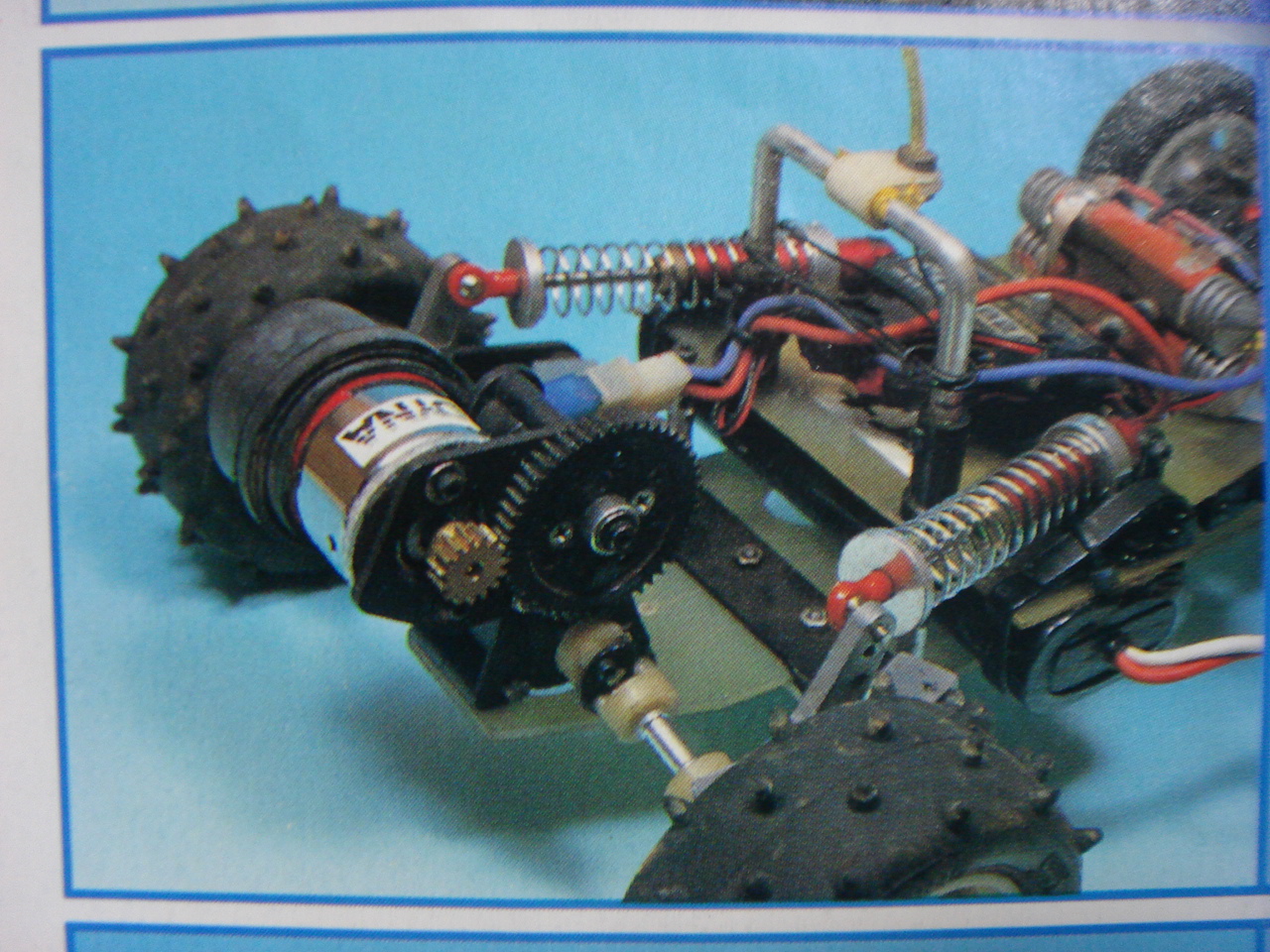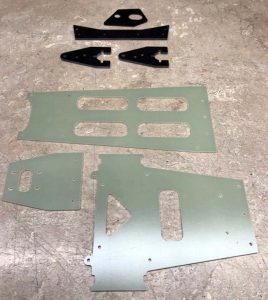 I have always liked those earliest AYK buggies, and I started playing with the idea of recreating that one as well. There were (and still are) a few problems with that build, like all those rare MIP parts, and the fact that there were far less good pictures to find of that buggy. The Dyna Scorpion was documented from every angle, even from below and above, while the Dyna Sidewinder had no clear pictures of how the custom chassis was cut. I did my best from what I had to work with, and many hours later, I believe I have "decoded" how the chassis and top plates should look. The files were sent off to Jeff M, who has been very kind with helping me cutting fiberglass parts for a long time now. He also had files to cut the MIP motor plate, as well as the trailing arms and transverse mount plate.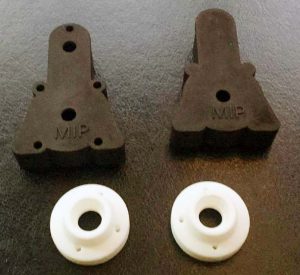 The early MIP gearboxes used on the Dyna Sidewinder don't show up very often, and they are always very expensive when they actually do. Another Jeff, Jeff T, came to the rescue as he has modeled the gearbox, and he got me a 3D printed version from Shapeways. He also had 3D printed versions of the MIP ball bearing mounts for the trailing arms. There are however still some parts that I don't really know how to get hold of, and that's the MIP mounting blocks and pivots for the trailing arms. I had some plans of having those recreated, but I'm not sure if I can….. The aluminum blocks should be doable, but the pivots are very complex, with holes drilled at an angle etc. I might try to find a complete different solution, but I haven't really decided what to do. I'm of course still hoping a set should suddenly arrive on my workbench…. anyone? The same goes for the MIP driveshafts, but I have some ideas how to make something that somehow resembles the real thing. Thanks again to Jeff M for the tips. More on that in part 2…. or part 3.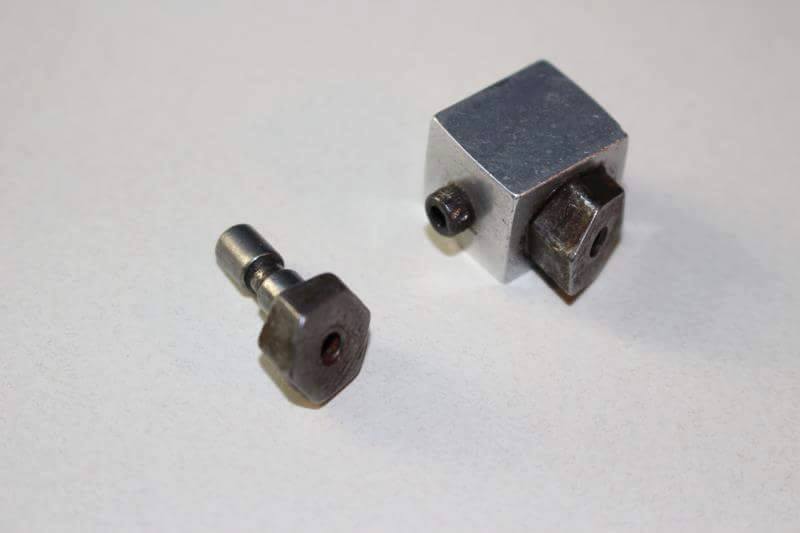 The MIP gearbox uses Tamiya SRB gears, and I have mounted a Buggy Champ ball differential, as well as a Thorp spur gear adapter with a 50T 32 pitch Team Losi spur gear.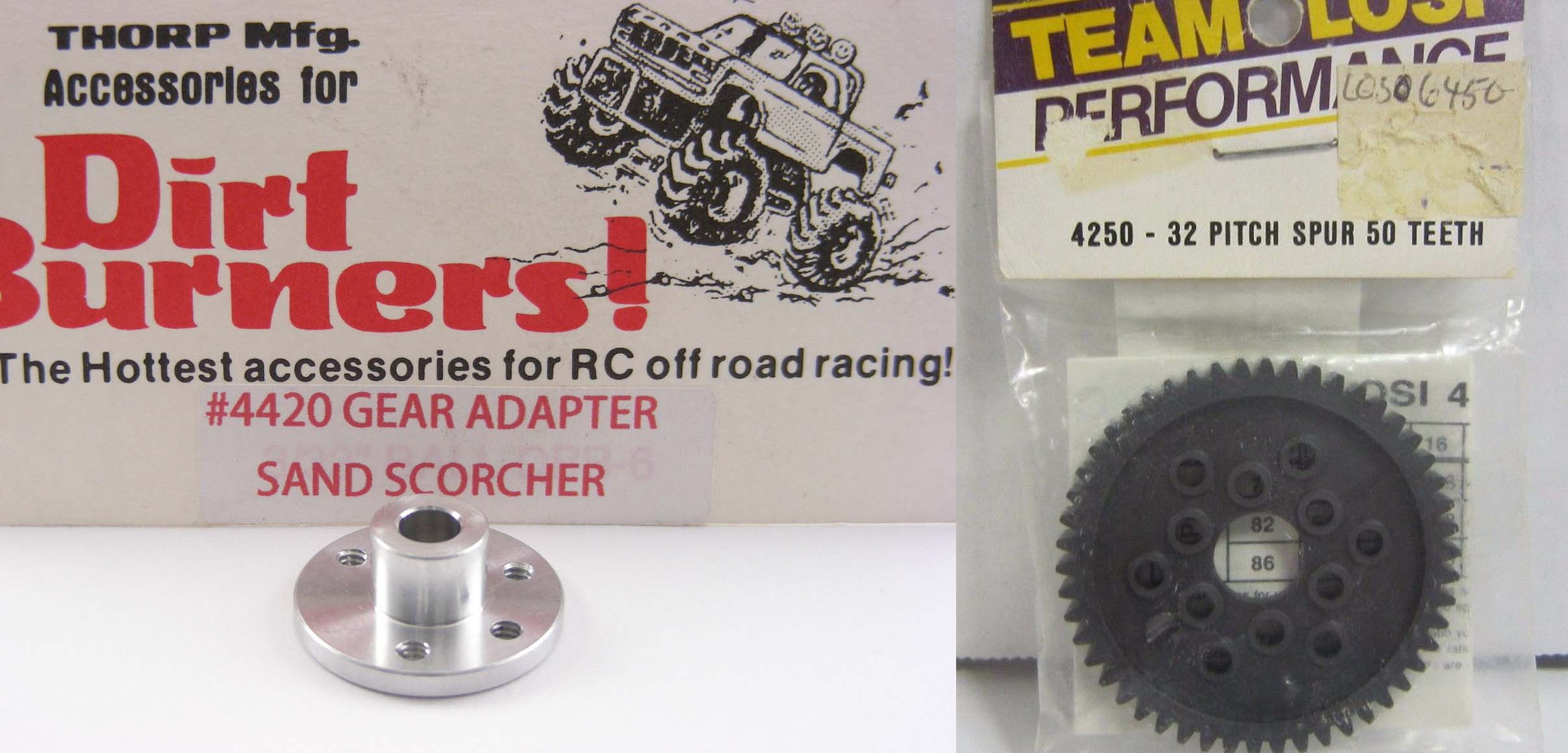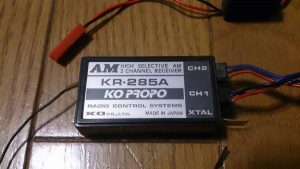 There are KO radio gear on the original, and I have found a KO receiver with the same special shape as the original. It's not the same model, but it will have to work for now. The racing manual speed controller will probably have to go, as I like to use period correct electronic speed controllers on my builds. I do have a Parma manual speed controller that looks a lot like the one on the original, but that one is blue instead of red, and that won't go well with the red Kyosho CB88 shocks. I will probably use one of my early KO RM-7 ESCs instead. I have a few different of those, including some of those very early ones, like the ones in the picture below. Those are NIB and from around 1980-81.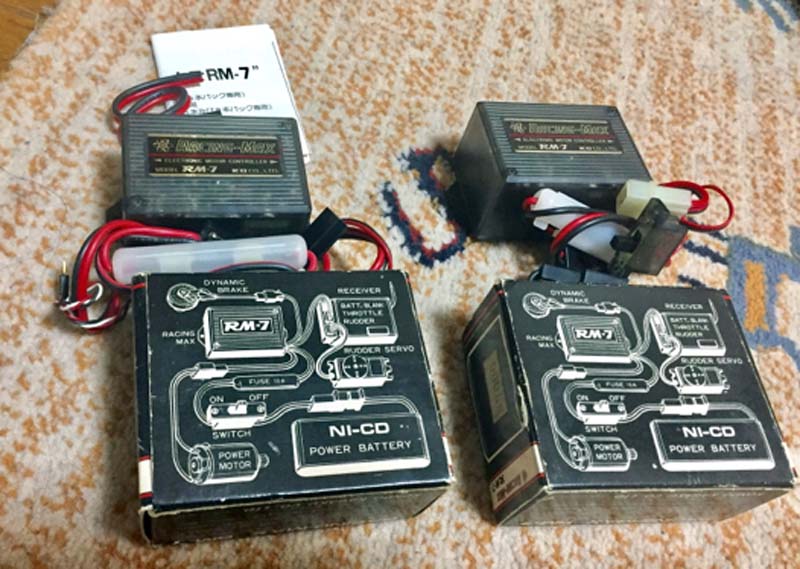 This is as far as I have come with the build. I'm currently cleaning up the original parts from my donor AYK Sidewinder, so there is soon more to come.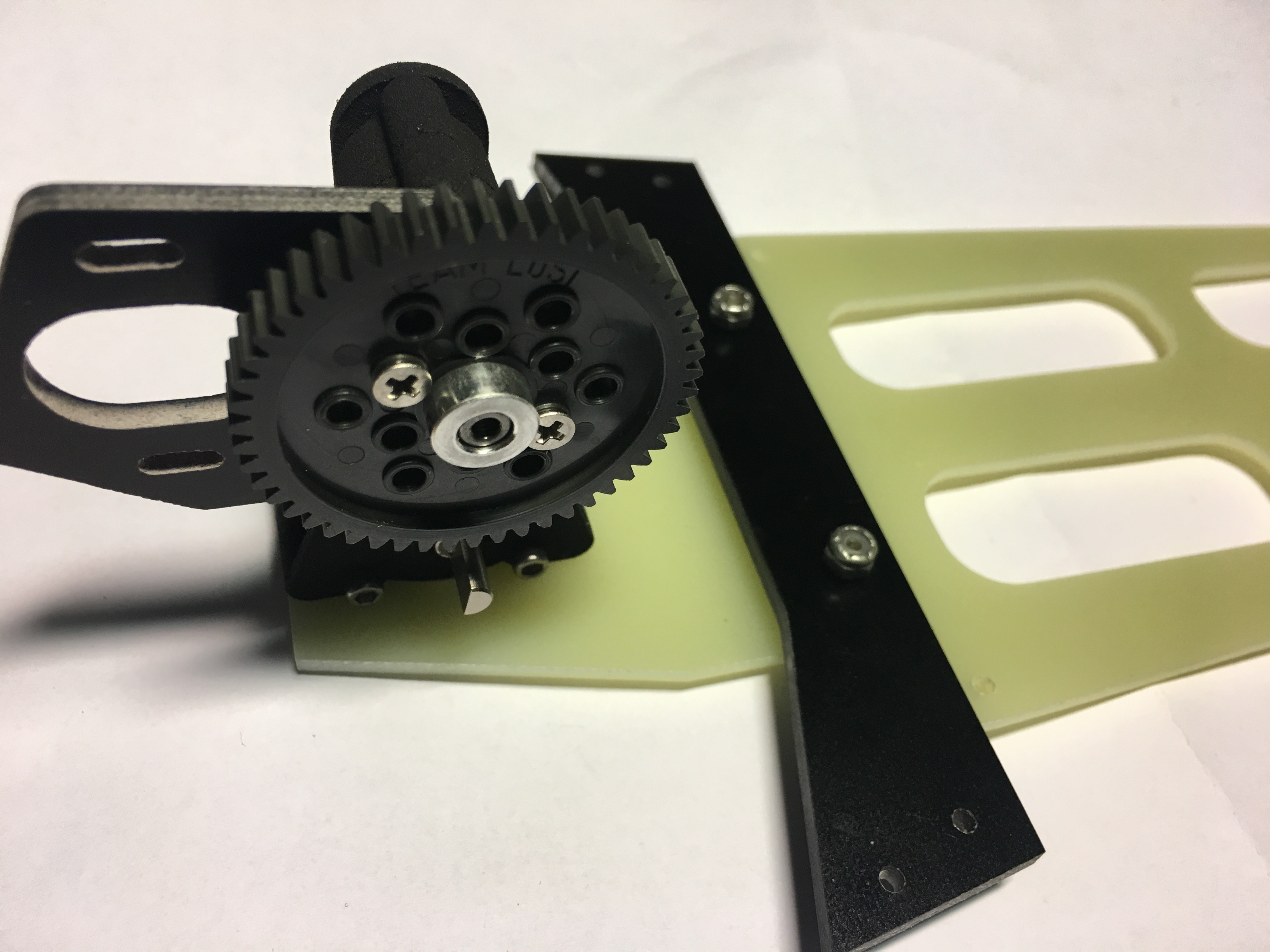 To be continued….